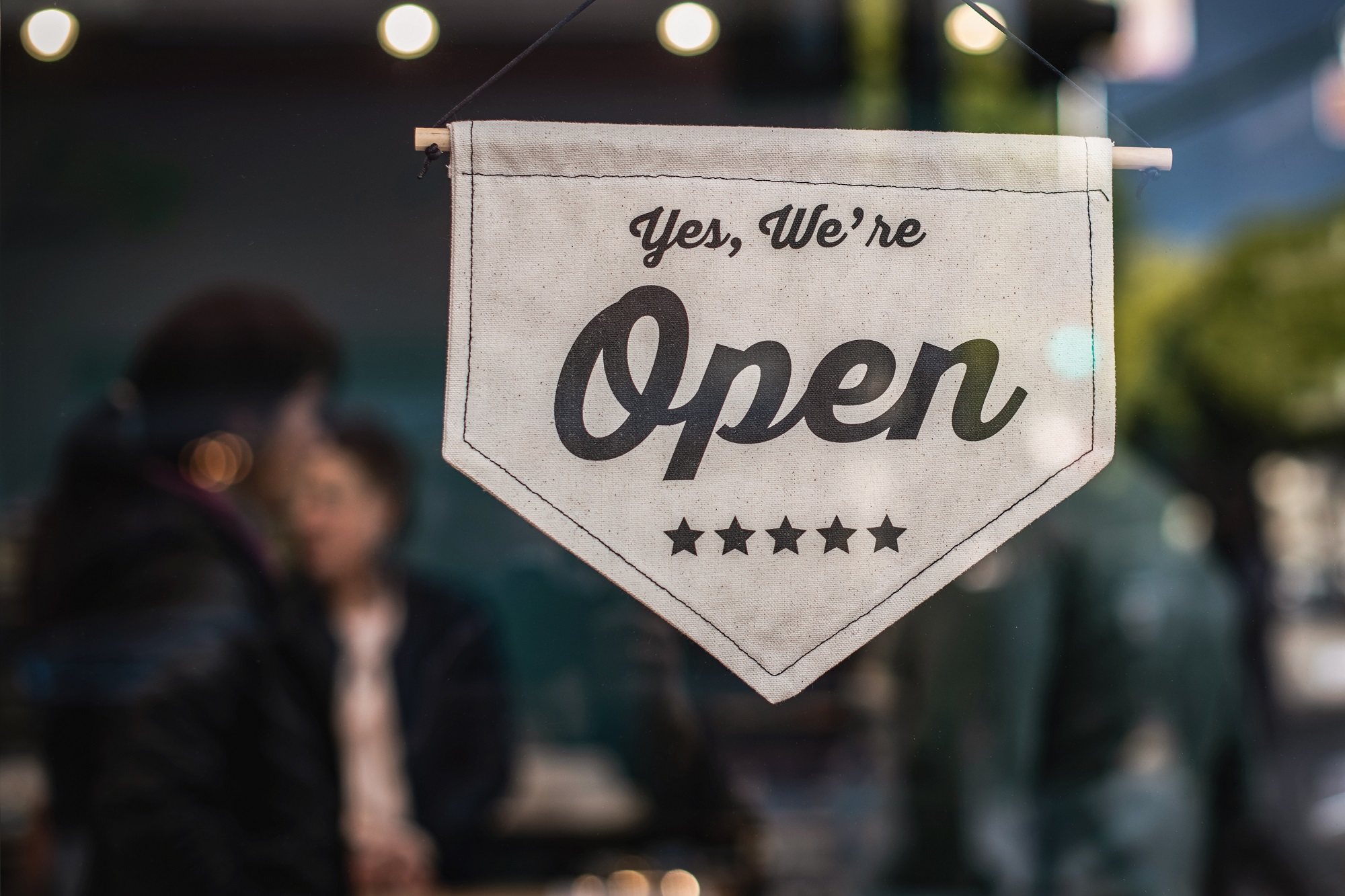 ---
For years, a grim statistic has plagued the world of small business entrepreneurship: roughly 20% of small businesses fail within the first year, according to the U.S. Bureau of Labor Statistics.
But new consumer trends as well as recent unprecedented events may finally usher in a new era of hope for the small business economy. Here is why Americans are supporting small shops at record rates–and what business owners can do to capitalize on the shop small movement:
After-effects of the pandemic: Covid-19 had an extreme impact on small businesses. While many businesses of all sizes and across all industries suffered, it's no secret that many small businesses bore the brunt. At first, the Covid-19 virus sparked a state of emergency that caused many shoppers to rely on online orders and same-day delivery. Many small businesses simply could not keep up or replenish inventory, while some struggled to match everyone's preferences for rush deliveries. Brick-and-mortar stores and restaurants were forced to shutter for months. As a result, up to 50 percent of shops closed in some countries, according to a global report by Facebook.
But there's good news for the small businesses that have survived: a recent Intuit study shows that 82 percent of consumers say they'd spend more to support local businesses after the pandemic. From the passage of the Paycheck Protection Program bill to the Independent Restaurant Coalition, many campaigns and new programs raised awareness about the plight of small business owners, encouraging consumers to proactively support small businesses.
Understanding Amazon: Although they compete with one another, small businesses often see big retailers and corporations as Goliaths they could never beat. When it comes to online success, they're up against the reigning heavyweight called Amazon. With two-day and overnight shipping options, to an endless supply of products and brands, as well as easy checkout systems, it's easy to understand why customers turn to the marketplace for one-stop-shop convenience. According to eMarketer, Amazon accounted for nearly 50% of total e-commerce market sales in 2018.
But eMarketer's recent data shows that as of 2022, Amazon now captures 39.5% of the US e-commerce market. While the ecommerce giant still controls more than $400 billion of the country's roughly $1 trillion in ecommerce sales, it's important to highlight that its control has slipped by more than 10% in less than five years.
The rise of the eco-friendly consumer: One factor that could be contributing to Amazon's slip is the increased interest in sustainable shopping practices. As Millennial and Gen Z shoppers become more mindful about going green, they're thinking twice about every purchase and how it affects the environment. Consumers have become more mindful of wasteful packaging and carbon emissions. For example, overnight shipping and the e-commerce boom has had an environmental impact, leading to more trucks on the road and higher gas emissions, according to CNN. Shopping small to shop sustainably could become a boon for small businesses (especially those that focus on eco-friendly products, locally-made goods, or opt for compostable packaging and bags!)
Holiday spending season is a great time to understand what consumers are looking for and what they truly want. Small Business Saturday was launched by American Express in 2010 in order to promote small businesses in the wake of the Great Recession. The event stuck, and has since become an annual shopping tradition that takes place every year, after Black Friday. The annual event has also become less as a single company's campaign, and more of a national movement that has taken its own shape in form in various cities and small towns. It has also encouraged shoppers to become more mindful than ever about how they spend their dollars during the holiday season. A 2021 Intuit study found that 70 percent of consumers are supporting local businesses by shopping online only, or a mix of online and in-store during the holidays. Also 57 percent of Americans say their main reason for shopping small is to keep money local and support their community and local creators. (Finally, more small business stats worth celebrating!)
With all the signs pointing to a new wave of support for small business, it's imperative for entrepreneurs to highlight their status as a small, local company.
If you operate a brick-and-mortar, be sure to put up a Shop Small sign in the window front, or put some signage indoors explaining your pride as a community business owner.
A website is arguably the most important tool for highlighting one's small business pride. Consider launching or redesigning your website to highlight what makes your company the quintessential small business. You can highlight which products are made locally, as well as your products' origins. Your bio page on the website can share your story, and what inspired you to create a business in your community. Were you born or raised in the town in which your business operates? Be sure to mention that. You can even share the stage with your employees, and list their bios to remind customers you are a creator of local jobs. If your business supports local nonprofits or participates in neighborhood fundraisers, be sure to mention it in a blog or events page.
These small steps can go a long way in promoting your business to mindful, eco-friendly and impact-driven shoppers in your neighborhood and, with the help of your branded small business website, perhaps customers across the country.