Upcoming 2020 .US Town Hall Live Webcast
November 10 2020
Authored by: Kristin Johnson • 1 Minute Read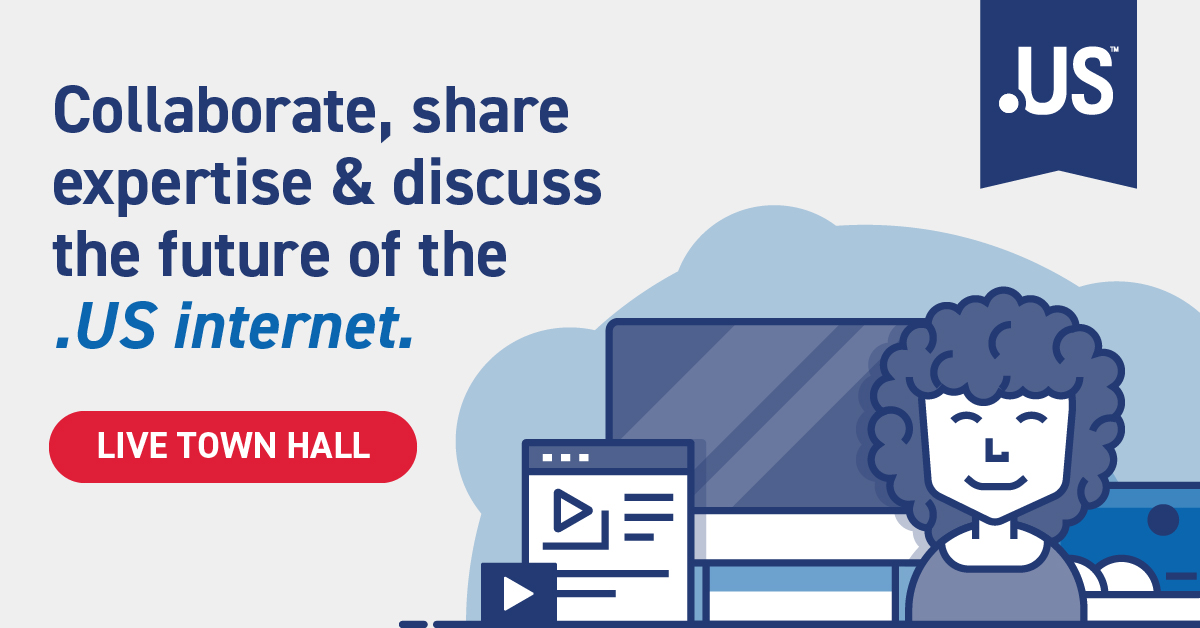 ---
A virtual .US Public Stakeholder Town Hall Meeting will take place on Thursday November 12, 2020 at 12PM EDT. The Town Hall will provide an opportunity for the community to hear from the .US team on recent namespace developments and for community discussions on how to build and grow the .US domain to meet the demands of the future.
Please take a moment and register here for the Town Hall.
In addition to an "open floor", where you can share your thoughts, suggestions and questions, we plan to focus on two key topics:
Marketing and .US: The Voice of .US
2020 Year in Review and What's ahead
The meeting will take place virtually, and details will be circulated to all registered participants in advance of the meeting. If you're interested in the .US namespace and trends, you don't want to miss this discussion. Register here.