Tying The Knot In 2020? Here Is Everything To Include In Your Wedding Website
June 23 2020
Authored by: Kristin Johnson • 4 Minute Read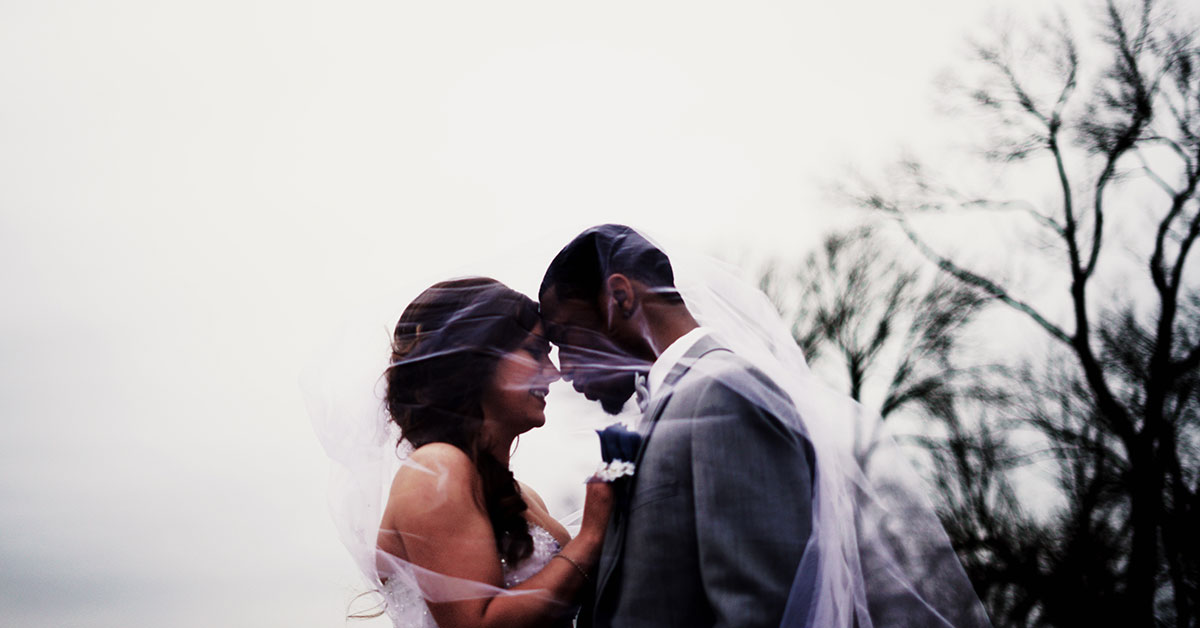 ---
Although America is on the road to reopening, the future of traditional weddings remain hazy. Some couples are scaling back for more intimate ceremonies that allow for social distancing while others are postponing or canceling altogether. No matter their plans, many prepared couples are relying on a well-designed wedding website to serve as a portal for all event updates.
As many 2020 wedding plans were upended by the pandemic, the need for an accessible and findable wedding website has become more important than ever. Whether you plan on tying the knot later this year or next, or reducing your guest list to close friends and family, make sure to create an online hub that can keep you and all your loved ones across the country up-to-date and in-the-know for what should be a happy and momentous life milestone.
Kelly Story, wedding and event manager at Storybrook Farm Weddings in Jonesborough, TN, is not only an expert at smaller-scale, intimate and personalized weddings--but an expert at all the essential information a couple must communicate to guests. Here she lists the most important bits of information that should be featured on a wedding website:
Don't overthink it. "There are dozens of ways to go about building your website, but consider website services where you can register your own domain and write your own URL. The URL should be as simple as some variation of the bride and groom's names followed by the word "wedding." It's usually best to keep the design simple, too. Use large easy-to-read fonts and simple colors. Make it easy for guests of any age to navigate and read."

Fielding all the FAQ. "Your website gives you an opportunity to address all those questions your guests might have, without actually having to field all those questions 30 times! Think of anything your guests might ask — What should I wear? Will I be able to park close? Where are you registered? Where are you going on your honeymoon? Etc. and spell out all that info on your site."

You can also use this space to address those sometimes touchy subjects. There are some frequently asked questions that are not fun to answer. "We love your kiddos, but you deserve a date night! Hire a sitter because we aren't having a kids' table at the reception." Or "Make sure you bring along some cash for the bar." Or "We've hired an amazing photographer, so please leave your phones and cameras put away on our day and be in the moment with us!" These website messages can save you from many uncomfortable conversations.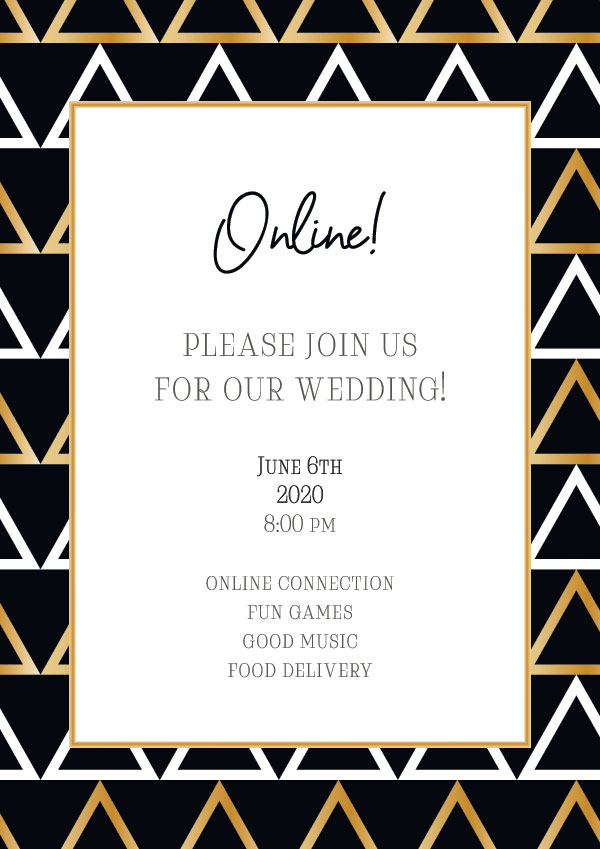 Create a wedding website that can serve as a portal for teleguests. Due to ongoing travel and health restrictions, unfortunately many loved ones may not be able to make it to your big day. Consider offering them the option to log into your wedding via zoom.us. Livestreaming the ceremony can bring a ton of joy to relatives and make them feel like they're still part of your special day. It might even work for the reception, too. Be sure to include the zoom link invite as well as the meeting ID and passcode on your website for easy access.

Proofread everything, as if all the information is going to a printer. "Don't forget to include all the important information and double check it's accuracy. You don't want to find out your mailed invites to say 6 p.m. ceremony but you made a typo on your website and put 7 p.m. Include area hotel information or hotel blocks, things to do in the area, easy driving directions from the ceremony site to the reception venue, etc."
Make it functional, but don't forget to add a touch of romance. "Pretend you are telling your love story to someone you just met. While you're probably sharing your link to people who know at least one of you, use this as an opportunity to be detailed and tell your full story. Your guests will love learning intimate little details they may have not known."

Have fun! "Consider a page where you introduce each member of your wedding party, if you plan on having one. Including a fun fact or anecdote about your best man or best woman can already bring an element of festiveness to your wedding. It also makes your groomsmen and bridesmaids feel extra honored. Your website can also be a good place to first introduce your guests to your cute wedding hashtag. The sooner they are aware of it, the more they will use it and you'll end up with a great collection of extra photos and anecdotes"

Keep the celebration alive and accessible via photos. "Create a page where you can upload all the wedding photos to share with guests, especially those who couldn't make it. Consider even creating a separate album where attendees can post their own photos to give others an extra glimpse into your special day. This is a sweet way to make sure your wedding website is a virtual hub before, after and during the journey to happily wedded after."