6 Tricks to Make Your Small Business Website More Engaging
June 16 2017
Authored by: .US Team • 5 Minute Read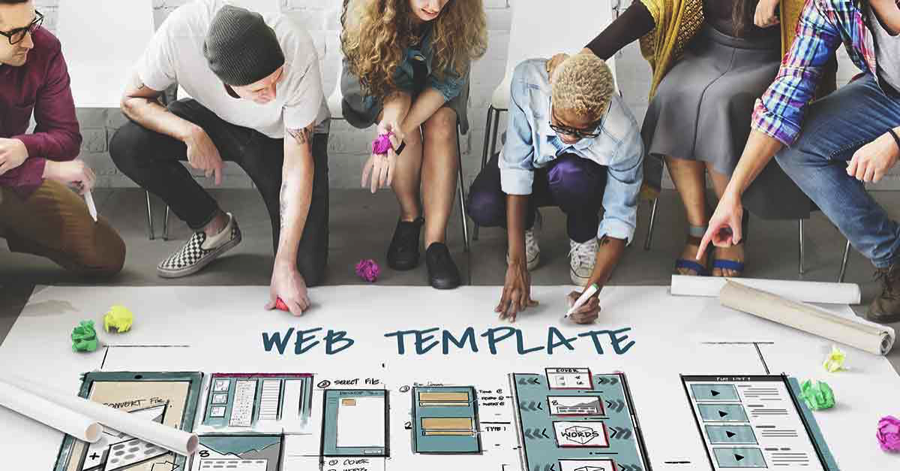 ---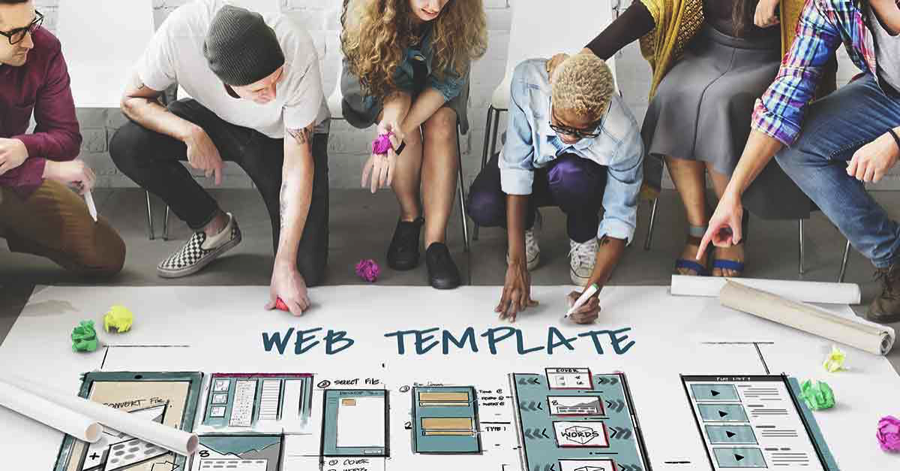 Building an engaging website doesn't have to be complicated. It's really all about starting with a good website structure, adding quality images and content, and making sure to include call-to-action elements. By implementing these simple tricks, you can generate new business leads and keep your customers coming back for more.
1. Keep important information "above the fold"
From the moment a customer lands on your homepage, you need to capture their attention. That means that everything customers need to know about your company at a cursory glance should be visible above the fold. Studies show that approximately 80% of users spend their time looking at this information. Anything they find by scrolling further down the page only gets 20% of their attention.
Fill this valuable website real estate with brand imagery and messaging, site navigation, and your call to action. Make sure to strike a good balance between this concept and basics of good usability—as in, don't try to jam everything above the fold. Group content into readable chunks with sufficient whitespace to ensure users can easily skim and scan.
2. Create a goal-oriented structure
Your website should have clear goals and an uncluttered design. As you work each page of your website, consider the action you want users to take. The action could be anything from adding a product to their shopping cart to signing up for your email list. It could also be contacting your business or following you on social media.
You can read more lead generation tips for your website here.
Each page's goal should be very clear and easy to act on. It should state exactly what you want the user to do and provide a concise call to action button (links are less effective). Thoughtfully placed fields where users can sign up for a newsletter or promo offer are good. And pop-ups are also an excellent way to encourage engagement. Best practice is to have it fire on the 2nd or 3rd page view or after 1 solid minute on your site.
3. Minimize menu options
Make sure that your top navigation links are uncluttered, with no more than six links at the top of your page. Studies indicate that you only have approximately three seconds to capture a potential customer's attention to make their first click. So your navigation better be very easy to understand at a glance. Potential customers will leave the second they land on an irrelevant page, so don't give them an excuse. Use your homepage as the anchor, imagining what you'd like a new customer to do as soon as they learn about your business.
Once users begin digging deeper into your website, a general rule-of-thumb is that every piece of valuable information should be accessible in no more than three clicks. It shouldn't take more than 30 seconds for a user to fully grasp what your business does. The goal is that within three minutes of landing on your website your pages have compelled them to take a further action in their relationship with your business thanks to one of your calls to action.
4. Write concise copy
Your copy should tell a story about your business and products or services. Focus on piquing your user's interest at the top of the page by giving them a preview of what's further down the page. This way, they can easily get the gist of what each page contains. If they're interested, they'll scroll down and continue reading. After all, it's 2017—users know how to scroll and devices are designed to make scrolling easier than ever.
If you fill your website with too much content, your customers will have to dig through it to unveil the important information. The more you make them work, the more likely they are to leave. Another good practice is to surround your copy with enough white space and subheads to make it easy to skim. Try to keep pages 400 words or less. When you avoid putting any obstacles in their path, you are more able to guide your user's attention, click-by-click, to the content that will make the sale.
5. Include testimonials
You can talk about how great your business is all day long, but it won't mean much to your potential customers. Today's customers are skeptical, and that means you have to convince them that buying what you're selling is a good idea. While they just won't trust your word for it, they will trust their peers, or leaders, experts, and influencers in their social networks. Upwards of 70% of customers look at online reviews before buying a product or service.
When you've gathered testimonials, make sure not to bury them on a testimonials page. While these pages can work well, users won't necessarily always click through to them. Instead, try adding them to your rotating carousel on your homepage. Or use a site plug-in to add them to other places on all your pages so that users won't miss them.
6. Make sure it's attractive and responsive
Getting users to make an emotional connection with your business is a key strategy for securing sales. When selecting images, make sure to find images that are impactful and unique to your brand. Stay away from those that are ubiquitous, which users are to have likely seen elsewhere. If you're using stock photography, try cropping or coloring them in a way that gives them your own style.
Another important rule is to keep your website mobile-friendly. And this means staying away from Adobe Flash, which has a long history of security flaws, malware, and bugs. If your current website is using Flash or it's simply old, now's the time to update it. Your website must be responsive in today's mobile world. Customers are searching for businesses like yours on their phones--almost a third of all online shopping is done on a mobile device. And you need to be where they are. (Learn about responsive web design.)
Create a website you love
Small business owners are often overwhelmed just managing their daily to-do lists. As a result, it can be tempting to rush to get a website online without paying attention to everything it needs to be in order to make it effective. Start small, launching a single well-designed landing page is better than a 6 page templated design that lacks usability and focus. You can always add additional pages to your site as time allows. Or, alternatively, if your old website is lacking any of these six tricks, it's a great time to make time to fix it.
Download our checklist for must-haves for any new website.