Top SEO Techniques to Transform Your Website into a Revenue-Generating Online Business
October 09 2023
Authored by: Kristin Johnson • 4 Minute Read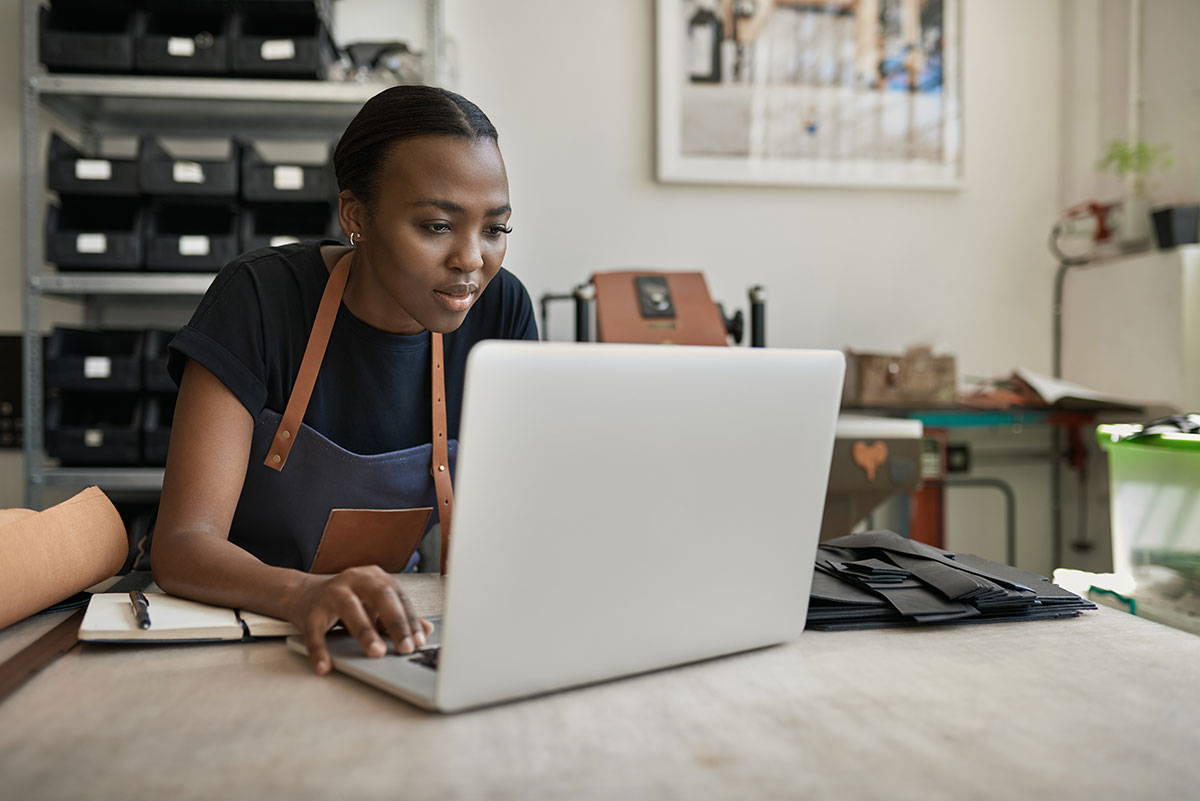 ---
If you are looking to start a side gig and have plans to create a website for your online services, consider what SEO techniques will help you turn your hustle into a revenue-generation business. To truly rise above the digital noise and make your mark, you need a strategic approach that ensures your content reaches the right audience. This is where the art and science of Search Engine Optimization (SEO) come into play. SEO plays a vital role in attracting organic traffic, improving your content's visibility and driving targeted visitors to your site. While SEO sounds time-consuming and even intimidating, we have put together key points to keep in mind to help you nail down the basics and start capturing customer attention. Let's dive in!
Conduct Keyword Research
When generating online information such as blogs or articles, identify the relevant keywords and phrases that present a high volume of search traffic. Determine which phrases are best-suited for your online business by asking yourself how your content appeals to your target customer, and how your content brings more to the table than competitors. For example, if you sell custom, handmade birdhouses, keyword research shows that "how to build a birdhouse" generates 5,730,000 results in Google results. Meanwhile the term "birdhouse build kit" yields 6,160,000 results.
Learn more about Keyword Research

How do you find the right keywords? In order to elevate awareness of your services, you need to conduct keyword research on how to define the target keywords. First, consider using tools such as Google Keyword Planner, SE Ranking Keyword Suggestion Tool, or SEMrush to find popular and relevant keywords. Second, understanding the searcher's intent is important to generate the key points. Moreover, consider using longer and detailed phrases as your keywords. According to a report, more than 70% of the search queries are reflected by searchers using long keywords. One of the great gifts from Google is that the search results also include a section on related searches whenever you type any search query; simply googling some of your keywords and looking to see related queries can inform your SEO keyword strategy.

Think of Creative Headings
Titles are a huge factor for SEO results. Structuring your content with clear and descriptive titles is a clear and effective technique for attracting the right eyeballs to your online business. It helps readers understand what services and information you are providing. The key is to be creative and keep the titles short and concise. Some experts suggest using a title that is under 60 words because Google only displays the first 60 characters in search results.
How to Write Meta Titles Like a Pro
Develop High-Quality Content
Content, content, content! Online entrepreneurs need to focus on developing accurate, informative and engaging content as a top priority. Ensure the content on your website is well-written, meaning no typos or grammatical errors. Furthermore, the content should provide unique and valuable insights and solutions for customers. Providing high quality and informative content, not only supports engaging customers on your website, but it can encourage other sites to link out to your content as a resource.
Ensure Mobile-Friendly Design
Tablet and mobile devices are increasingly becoming the main tools for Internet searches and purchases. Roughly 56% of internet users access websites primarily through their mobile devices. A mobile-friendly website will earn positive feedback from customers and receive a boost in rankings. A mobile website page should be fast-loading and incorporate a responsive design for users. You can use SE Ranking Website Audit to check if your website has any issues like mobile optimization in order to improve performance.
Insert Images, and Optimize Them!
Images can provide better user web experiences. Yet while many online business owners add images, many forget to optimize them by adding appropriate keyword captions and alt tags. Image optimization also helps the content appear in the image search engine results. More images can earn higher quality traffic to your website.
Create SEO-friendly URLs
Creating the right website address is another important factor for SEO rankings. Keep the links short and easy to share. Craft clean and descriptive URLs that reflect the main topic of your content to improve search engine visibility.
Don't Forget to Add Relevant Links
Adding internal links that refer to related resources can help your customers spend more time on your website. It enhances website navigation and builds up credibility for your business. Put simply, it builds trust and rapport with your visitors. Make sure to link neatly and accurately; embed links within descriptive anchor text and make sure the URL is correctly pasted in. The last thing you want to do is lead your visitor to an error page!
Encourage Social Shares
Social media is a powerful tool for online marketing and achieving better SEO rankings. When you generate online content, don't forget to add social media buttons to encourage your readers to share your website pages with others on platforms like Twitter, Instagram, Facebook, etc.
Get the complete guidebook to SEO best practices