The Small Business Guide to Brand Awareness
April 09 2023
Authored by: Kristin Johnson • 5 Minute Read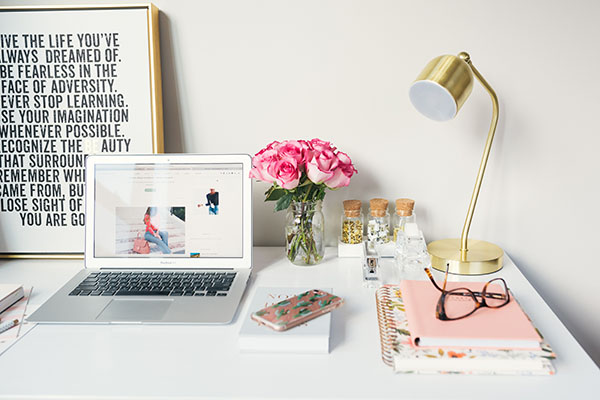 ---
Brand awareness should always be a key goal for a new or growing business, as it represents how well your target customer recognizes your brand. But what does it take to build positive brand awareness?
For Nike it took decades to build the global following it has today. The shoe company was originally founded in 1964 as Blue Ribbon Sports, catering first to runners and track athletes. It was rebranded as Nike in 1978 and by the early 21st Century, co-founder Phil Knight expanded its product line to cater to multiple types of athletes and audiences around the world.
Starbucks started as a single coffee shop in Seattle in 1971, then opened four more in the 1980s. The coffeehouse didn't experience worldwide meteoric expansion until that decade, when Howard Schultz joined the company as a marketing director, then later, CEO and Chairman.
These days, becoming a household name need not take decades, or visionary leaders like Knight and Schultz. Thanks to ecommerce, digital marketing, and social media, brands can build loyal followers and global reach on a much shorter timeline. But with so much competition, finding innovative and authentic ways to stand out is critical to driving brand awareness.
Know your customers. You can't launch a marketing campaign, website, or fully operational company without having a clear understanding of the wants and needs of your target customer. Are you serving a niche market? Consider your target demographic and what makes them tick. Conducting robust market research on your audience is the first step to building a brand with staying power.
Know your brand. Equally important, know your unique value proposition (UVP) and what makes you superior to competitors in the market. Let your UVP influence your brand identity, or the look and feel of your brand. This includes your logo, design, colors, typography, and more.
Don't just think about marketing a physical product or service you're selling; instead, think about marketing your mission. For example, when Sara Blakely launched Spanx, she wasn't just selling shapewear. Her company was selling comfort as well as female empowerment from a women-founded brand.
Get digital. Meet your customers where they are. And these days, customers are increasingly on the web, which is why launching a small business website could be critical for businesses of all sizes. According to DigitalCommerce360, online sales now account for 21% of all transactions, up from 16% in 2019. Establish a web presence that allows customers to find your address, contact number, address, and other basic information when they're searching for solutions online. Whether you're a global retailer or a local small business, designing a website that reflects your brand identity can be the first step to boosting brand awareness.
Get serious about storytelling. Don't build a website that is solely focused on transactions. Use your direct-to-consumer e-commerce site as a platform for storytelling. Create a thoughtful About Us page that shares your founding story, your background, and what drove your passion to start the company. These details can spark an emotional connection with a potential customer and encourage them to buy as well as spread the word about your brand.
Get bold with blogging. Your website should never be static. Keep your website fresh and dynamic, not just with new products or services, but engaging content as well. Where are your products made? Who's part of your team? What's your UVP? Design each page to communicate these special things about your company across your website, or within a thoughtfully written blog.
Get SEO-savvy. SEO, or search engine optimization, are online marketing practices that focus on improving a company's ability to rank in search engines like Google and Bing. It involves incorporating keywords that relate directly to how people search for related products and services.
Get the right domain name. Good SEO also starts with a strong web address. It should be without hyphens or special characters. The rule of thumb is that a domain should be short and memorable, and match your company name. To make sure your web domain aligns with your company name, consider alternative domains. For example, if you own the Philly Cheesesteak Shop, but PhillyCheesesteakShop.com is taken, consider PhillyCheesesteakShop.us as your web address. This can boost your brand awareness and allows you to create the exact web address you want. Just as a physical store with a good location can boost foot traffic and sales, an online store with a concise and precise URL can help Internet browsers find your business online.
Get strategic with social media. Your business website can't operate in a silo. Think about community-building online to attract potential customers to your website. Think about which social media platforms are relevant to your industry and create accounts for your brand. If you're a clothing brand, a visual network like Instagram or Pinterest could help you find the right customer, whereas a news media company would be well-suited for Twitter and Facebook. Make sure your domain redirects to all your social media channels, and vice versa. Use the social platforms to connect with your audience, and address any customer service questions. If you launch a new product or service, or publish a new blog, share it via social! Be consistent and aim to post daily or every other day in order to build brand awareness. Last but not least, identify relevant influencers or brands that complement your own, and consider a social media partnership to help new customers find you.
Get strategic with online marketplaces. Just as you have to consider the right social media networks, you must also determine whether you should set up distribution on larger ecommerce platforms like Amazon, Ebay, or Etsy. And, of course, make sure your store pages on these marketplaces redirect to your business website, where they can learn more about your brand as well as wider product offerings.
Get creative. Think of building a loyal community via social media, referral programs, insider discount codes, partnerships, and even a live event. In addition to blogs, consider launching a relevant podcast or video series that shares more about the culture of your business. Last but not least, as customers become increasingly focused on sustainability, transparency, and social causes, being clear about your ethics and principles is a powerful way to reach new customers and build positive brand awareness.