The Energy Democracy Project Wants To Make Clean Energy A Neighborhood Initiative
November 08 2021
Authored by: Kristin Johnson • 2 Minute Read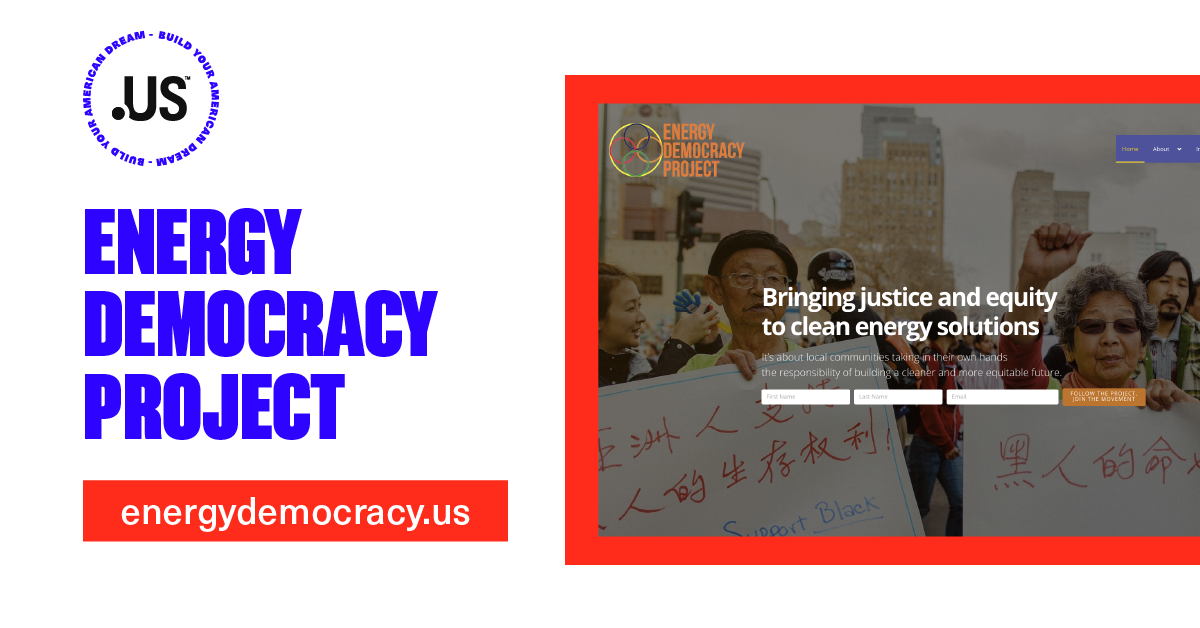 ---
When we think of clean energy, we might think of governments, major corporations and big nonprofits as the ones responsible for tackling such a massive global issue. But California-based Crystal Huang believes it's up to every individual to play a role, even on a local level.
"You might be familiar with the Texas snow storm, or hurricane Maria, or Sandy, or Katrina," says Huang, "[events] that knocked out the grid for millions of people, power shut offs...wildfires ravaging the west, people dying of industry pollution due to environmental injustice." Unfortunately, the list of national environmental catastrophes goes on, she says. This is why topics like resource recovery and solar technology are more important than ever.
Huang discovered her passion for clean energy early in her career, and even worked as an associate producer for Time to Choose, a documentary film made by Oscar-winning filmmaker Charles Ferguson. For Huang, the job was one of the most rewarding experiences, and later inspired her to seek community-based environmental solutions. This led her to become the national coordinator at The Energy Democracy Project, which launched in 2018.
"Energy democracy is our movement to change the energy system and put power back into the hands of the people," she states.
She continues, "The Project is distinct in its focused mission to advance and strengthen the energy democracy movement through dynamic organizational collaboration that develop a well-defined sense of collective responsibility and common strategies for strengthening the emerging energy democracy movement." The organization encourages people of all socioeconomic levels, low-income families, people of color and their allies, to join the cause in order to empower their own communities. The mission is all about "local communities taking in their own hands the responsibility of building a cleaner and more equitable future."
She defines the Project as an active collaboration and an outgrowth of the 2017 book "Energy Democracy: Advancing Equity in Clean Energy Solutions." It is also the extension of live events, including the Energy Democracy National Tour of 2018, and the Strategic Convening on Energy Democracy in Detroit in 2019. "All of these are deep collaborative efforts that grew from a dozen organizations," says Huang.
She says its current website, EnergyDemocracy.US, speaks volumes about the organization's mission, starting with the domain name itself: "The Energy Democracy Project is a collaboration of close to 40 diverse, local, frontline organizations across the U.S. to strengthen their collective efforts to democratize energy and advance the emerging energy democracy movement in the United States."
The website serves the 40 collaborating organizations, giving them a clear way of developing technical resources and a hub for shared strategy to advance their local work. Huang says the Project aims to further advocate for community-based, solutions-focused, frontline-led, and justice-centered renewable energy solutions in the U.S. and its territories.
While the organization is based in the States, she says its mission is meant to speak to people around the world. "It is because of this collaborative nature of the work over the past 7 years when we came together to strategize and landed on writing the book that we chose the .US domain," Huang says. "We want to highlight the fact that energy democracy is us, it is OUR movement to build."