Tackling the Opioid Crisis by Cutting off Online Sales in the usTLD
March 31 2019
Authored by: admin.US Team • 4 Minute Read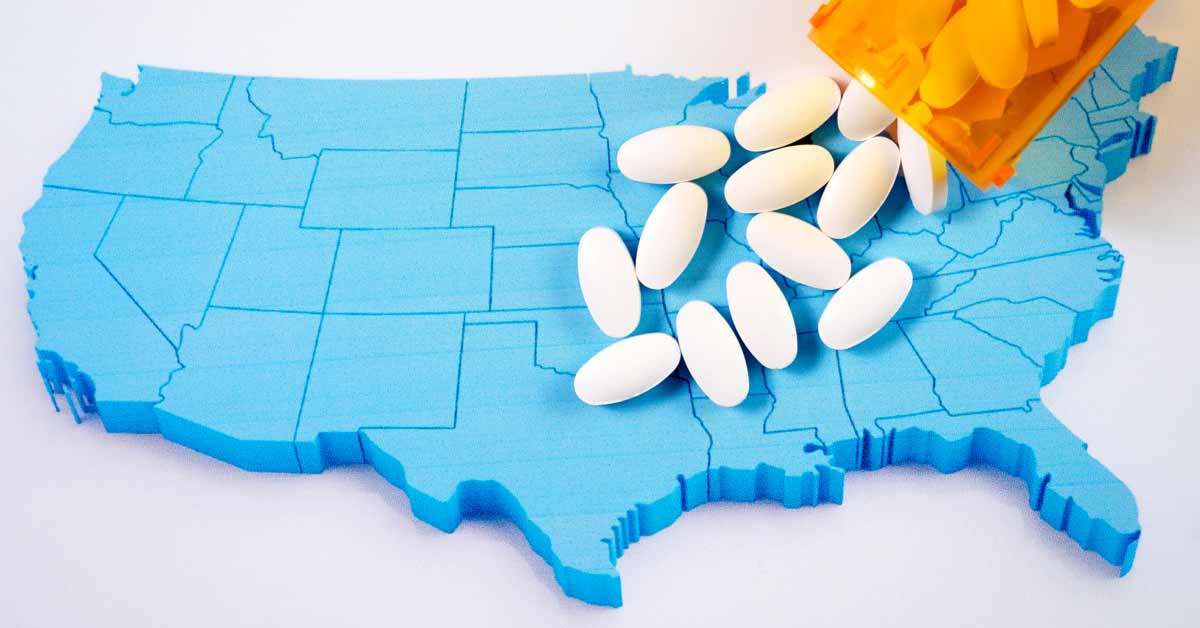 ---
The usTLD Restricts Unlawful Sale of Opioids Online Through Enhanced Enforcement of Acceptable Use Policy
Key takeaways
usTLD Acceptable Use Policy (AUP) prohibits use of the domain for the sale or distribution of pharmaceuticals
Registrations for sites selling opioids or other pharmaceuticals put on hold proactively and in response to reports
Keyword string review flagged over 500 .US domain names for manual review – 6 sites (3 opioids and 3 steroids) actioned and systems developed to provide ongoing monitoring of threat
Neustar partnering with NTIA, with FDA support, to identify new approaches and technologies to ensure a safe and secure online environment
Members of the public can report suspicious or illegal domain name activity within the usTLD at abuse@about.us.
A National Epidemic
In February 2019, U.S. Food & Drug Administration (FDA) Commissioner Scott Gottlieb, M.D. described the opioid crisis as "one of the largest and most complex public health tragedies that our nation has ever faced."[1] According to the National Institute on Drug Abuse, more than 47,000 Americans died in 2017 as a result of opioid overdose, and with an estimated 1.7 million people in the U.S. experiencing "substance use disorders related to prescription opioid pain relievers."[2]
Illicit Online Sales Contributing to the Opioid Crisis
In its statement, the FDA highlighted the significant impact of curtailing the illicit online purchase of opioids, facilitated by "the flow of drugs on the surface and dark web." The National Association of Boards of Pharmacy (NABP) said in a statement that "restricting illegal online drug sellers from appearing in search results would limit public exposure to counterfeit and potentially dangerous medication", particularly in the case of opioids. NABP "evaluated 100 websites selling medications to patients in the US, and all of them were found to be operating illegally," with more than half offering controlled substances.[3]
Domain Name Policy & Illegal Online Pharmacies in the usTLD
The usTLD is governed by strict registration and usage policies that are administered by Neustar on behalf of the U.S. Department of Commerce. One such policy is the Acceptable Use Policy,[4] which among other things, prohibits use of a registered .US domain name for the sale and distribution of pharmaceuticals. (This blanket prohibition facilitates prompt action to prevent use of the domain for opioid sales but may not be appropriate in other TLDs serving the global online community.) Enforcing these policies requires a dual proactive and reactive approach, which Neustar undertakes continuously to identify and address policy-related issues. Reactive measures include investigating reports from third parties, such as the FDA, law enforcement and the public, while proactively Neustar reviews domain name string for high-risk keywords, such as 'opioid,' using advanced search tools to find and flag domain strings containing keywords for further investigation. Following the discovery of a site being used in violation of the Acceptable Use Policy, Neustar works with relevant authorities within the structure of its policies to determine an appropriate course of action, which from a domain name perspective may include placing the domain on 'serverHold' (removing it from the DNS) or deleting the domain name.
Neustar Takes Down Illegal Online Pharmacies
In a clear demonstration of the parallel reactive/proactive approach to tackling this critical issue, Neustar recently took action against six .US domain names linked to the illegal sale of pharmaceuticals.
Neustar undertook a proactive search of the usTLD for domain names strings corresponding to certain keywords related to pharmaceuticals. These included generic terms such as 'opioids' as well as brand and manufacturer names for controlled substances. Over 500 domains were selected for review and from this, six sites were identified. These six domains were referred to the Neustar abuse team for further investigation and as a result, were later placed on serverHold.
Staying Ahead of Malicious Actors
As the internet itself evolves, so too do our policies and approach to operating the usTLD in the public interest and for the benefit of all users. Neustar continually reviews the policy of all the Top-Level Domains (TLDs) for which it is (or acts as) the Registry Operator, including the usTLD, to ensure they are comprehensive, accurate and actionable.
We are working with the FDA and National Telecommunications and Information Administration (NTIA) to review possible proactive approaches and technology that can be used to identify and take action on usTLD sites that are illegally offering opioids for sale online to U.S. consumers and to investigate and respond to reported violations of the usTLD's Acceptable Use Policy.
---