SEO Small Business Checklist
January 02 2020
Authored by: Kristin Johnson • 6 Minute Read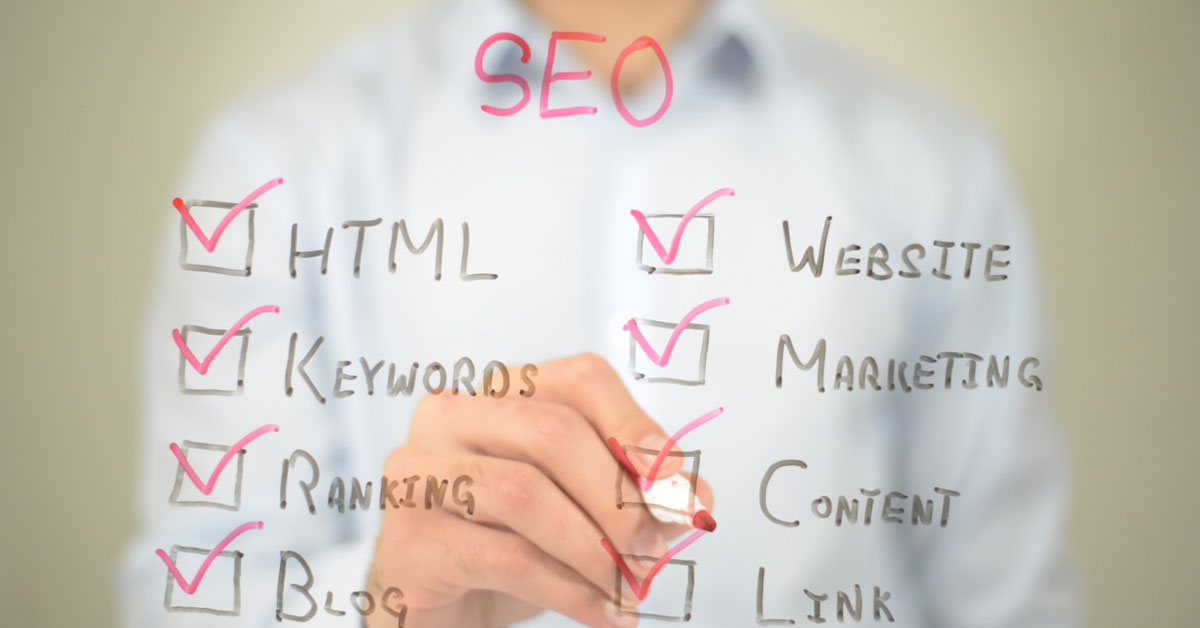 ---
SEO is by far not a run-of-the-mill task for any business, let alone small businesses pressed for time, money and the other lifeline resources necessary to thrive. As a small business, it's important to have one simple question top of mind when it comes to SEO:
"Is my business doing something each day that will help improve our rankings?"
Your SEO strategy won't generate impressive organic rankings in one night. Rome wasn't built in a day. However, you can start laying the bricks that will become the foundation for your business' online reach to equal that of the Roman Empire's (metaphorically, of course). We've compiled out top SEO tips for small businesses to implement including what to address, the importance of it all, which tools to use and how much time should be devoted to your SEO (hint: it's not just a week).
1. What Problems Does Your Brand Solve for Customers?
The best SEO strategy comes from a full understanding of how your customers interact with your brand. From determining the need for your brand and how it's used, to how and when people search for your brand's services online (whether it be via mobile or desktop). These concerns will be reflected in the language potential customers will use to look for your brand to solve their issues or problems.
2. Ensure Current Technical SEO Issues are Corrected
Have you ever had a sudden car problem "under the hood" pop up, despite your car running fine a minute before? Just like with your car, while your website may look great with attractive graphics and fonts, there may be a few things wrong "under the hood" in your page's coding that could be affecting how search engine's crawler bots rank your website in their algorithms. Make sure your bricks are in order before trying to build on top of your foundation. Your foundation needs a solid structure so search engine crawlers can accurately index your webpages. The most common SEO issues include site speed, duplicate or redundant content, broken or bad links, incorrect usage of canonical link elements and unoptimized pages. Get an audit on your website to see where you stand before moving forward.
3. Make the Most of Your Pages and Google My Business
Quality content properly structured that implements strong keywords in a natural way is the best, tried-and-true method to use in order to optimize your page. Make sure your content feels organic and that keywords do not appear forced. You need to optimize your titles, meta descriptions and body content with all this in mind. This also includes thinking and writing like a local, depending on the client and the brand. Google My Business is a great, free service that's easy to register, use and update. If you haven't claimed your Google My Business listing, do so immediately. If you have claimed your listing, make sure all of your business and contact information is included, with quality photos of your location that make your business easy to find and enticing to visit. Make sure the category you select for your business is absolutely correct. If you want to really get in depth with Google My Business, create questions and answers that your business commonly receives. These will appear in your business' listing on Google and are really helpful in elevating potential customers' perception of your brand.
4. Competitive Analysis
Not only do you need to know how your customers search for brands that offer the same products and services that your company does, but you also need to know how those companies are trying to reach those same customers as well. The competition you want to analyze are the top five or ten positions on Search Engine Results Pages (SERPs) for your targeted keywords. Find out what those sites are ranking for, the number of pages they have indexed, how their site is structured and finally you need to assess the quality and strength of their backlink profile. Plus, you can't forget about the speed factor ranking in Google's algorithm. Check out how well your top five or ten SERP competitors are doing in these categories, then do it better. Make your pages run faster, target more pertinent keywords, figure out what your competitor's weaknesses and make them your strengths.
5. Ensure Accuracy of Local Business Listings
Consistency is key. Your business' NAP information (name, address and phone number) need to be consistent across the board in every online listing your business has. Having the right information in place can help when data aggregators share your business' NAP information. Local listings and citations having the right information is crucial to improving your brand's local presence.
6. Link to Websites in Your Local Area
Search engine bots love seeing links, but not just backlinks to other pages on your site. Ranking bots or crawlers also give sites credit and up their rankings when they see a strong use of links to websites in your brand's local area. Linking to local websites helps establish good will between you and other brands so that you can help each other out in the future and also demonstrates that your brand is a major part of your local community. A question to keep in mind is: How can I best spread news about my brand, educate others and become involved in the community?
7. Add Schema Markup
Send search engines signals with schema markups about your site's page components, like your business' name, address, phone number, ratings and hours of operation. This information can be a gold mine of info included in SERPs. Search engine users looking for brands and services will find sites with schema markups much more credible, especially with a rating display.
8. Actively Collect Reviews
Most people usually look for product or service reviews before moving forward with a brand online. It's become the new standard and something you most likely engage with yourself especially if you've had a bad experience with a brand in the real world. Push your customers to leave a review on Google, social media or other review site to help drive credibility and conversions.
9. Create Graphics for Competitive Keywords
One way to put yourself ahead of your competition is to go the extra mile with your keyword-based content. Creative images and videos optimized for competitive keywords can give your site a leg up in rankings.
10. Start off with a Healthy Mix of Organic and Paid
SEO requires patience in order to see results, yet one way to kick start a return on your online investment is to use paid search early on to compliment your SEO strategy. Paid search is truly helpful in generating leads, so set aside a small budget for paid search advertising to keep new leads coming in. After you start to see a steady flow of organic traffic arriving at your website, you can shrink that budget, keep it going or stop it altogether. Sometimes it's best practice to run a paid search campaign together with your SEO.
While this checklist may seem like a lot to take in, the important thing to remember is to do at least something every day to help your brand's SEO. Start laying the bricks day-by-day so that one day all search engine roads lead to your Rome.
Download our SEO starter list here.