6 Basic Cybersecurity Tips For Small Businesses
April 28 2022
Authored by: Alex O'Keefe.US Team • 3 Minute Read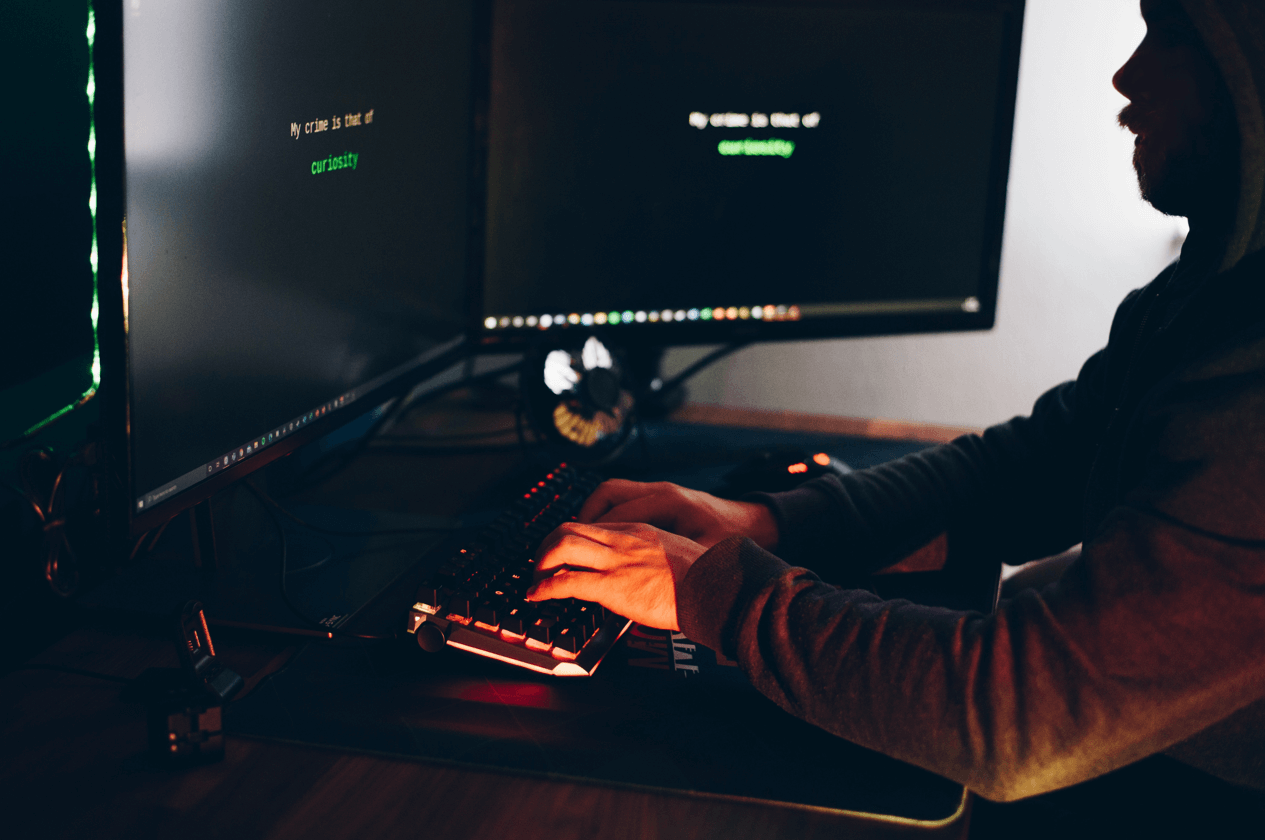 ---
Cybersecurity may seem like a top priority reserved for big banks or tech companies. But even small shops, family businesses and solopreneurs need to focus on the protection of their computer systems and networks.
Many small to medium-sized businesses mistakenly believe that their data is not valuable to hackers. As a result, they shrug off the concept of cybersecurity and never confront the possibility of a phishing or ransomware attack on their business.
Unfortunately, such cyberattacks have become all too common. According to The US National Cyber Security Alliance, 28% of cyberattacks involve small businesses, and an estimated 60% of small companies go out of business within just six months of a cyberattack.
Here's a simple cybersecurity plan to help keep your customer's personal information and your business' digital assets safe:
1. Make cybersecurity a part of company culture. Train your employees to keep information safe. Educate employees on how to identify scams and to update passwords frequently. Hold all employees accountable and treat cybersecurity as a workplace issue, rather than just a leadership and IT consideration.
Most importantly, emphasize the importance of safeguarding customers' personal and financial information.
2. Business owners must understand the power of password management. In addition to setting strong, non-obvious passwords, have a secure app where you save all your business passwords and logins. Schedule routine password updates (at least every 2 to 3 months) and notify your team in a safe and secure way.
Sometimes, a standard single-step login is not enough. Companies like DUO and HID Global offer multi-factor authentication login systems to further protect your passwords. Requiring a two-step login will be worth it.

3. Win at Wifi safety. Set guidelines for using the Internet and sharing WiFi logins. If you have a WiFi network in your office, make sure it is secure, confidential and encrypted. Set up a wireless access point or router so it does not make the network name public. If necessary, set up a separate WiFi for customers and staff.
4. Invest in tech. A solid, up-to-date computer will not only help your business run smoothly, and ensure safety as well. Make sure your computers and laptops are running the latest software and that you install the latest updates as well. This step will help protect you from viruses and hacks.
5. Invest in IT, even if you are on a tight small business budget. If the concept of cybersecurity still seems intimidating or overwhelming, consider hiring a local IT company to streamline your company's tech security.

6. Stay accountable. When it comes to cybersecurity, a "set it and forget it" policy can be harmful to your business, so make sure you or an IT firm is routinely assessing your company's vulnerability points.
Conclusion:
Cyber criminals are unfortunately evolving and getting smarter. So it is up to you as the business owner to keep up with cybersecurity trends, with routine vulnerability assessments and employee training sessions. These simple measures can go a long way to safeguarding your business data.
For starters, the Small Business Administration lists a few government tools you can use for your cybersecurity risk assessment:
Federal Communications Commission (FCC) Planning Tool: The FCC offers a cybersecurity planning tool to help you build a strategy based on your unique business needs.

Cyber Resilience Review: The Department of Homeland Security's (DHS) Cyber Resilience Review is a non-technical assessment to evaluate operational resilience and cybersecurity practices.

Cyber Hygiene Vulnerability Scanning: DHS also offers free cyber hygiene vulnerability scanning for small businesses.