10 Most Popular Creative Domain Name Ideas
April 28 2011
Authored by: admin.US Team • 7 Minute Read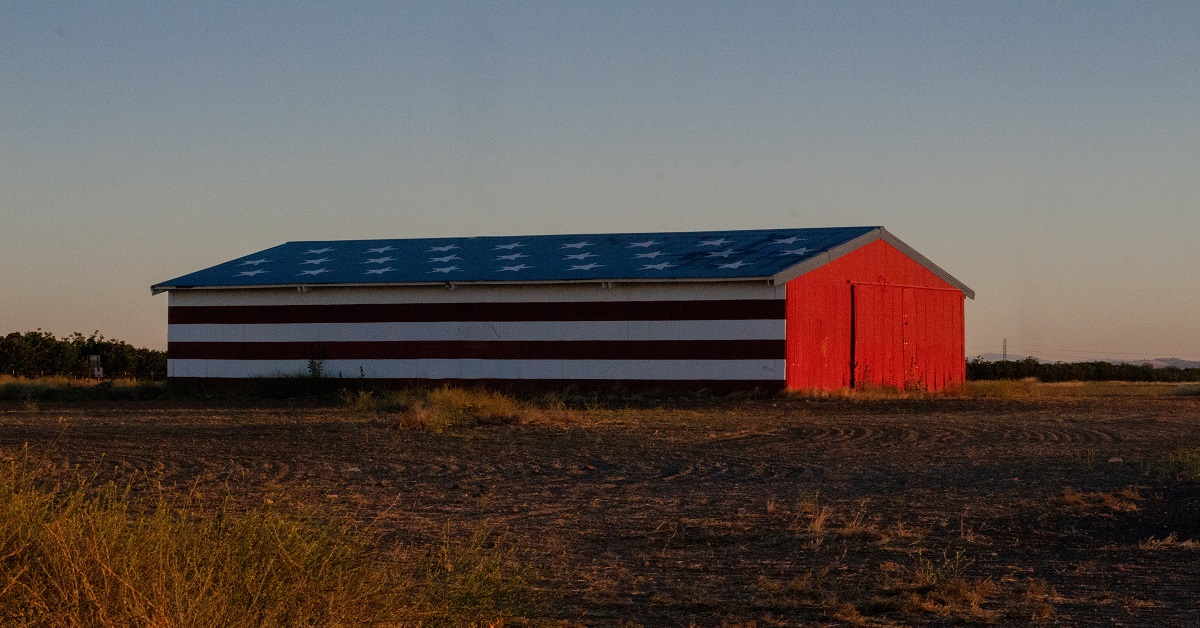 ---
Using country code top level domains (ccTLD) is a creative way to get a great, memorable name. The most popular domain hack is del.icio.us. Check out this article by PCDrome and then the .US Name Generator to get some great, creative name ideas for your website.
Author: PCDrome
Soon after the public gained the ability to buy domain names for personal and business use, most of the most simple and straightforward domain names were quickly snatched up.? "Cyber-squatters" took up residence at many powerfully-named domains and demanded large sums of money to relinquish them.? As web activity and online publishing has flourished throughout the world, the demand for good, simple domain names has increased. But as indicated, getting a great name in your traditional .com top-level domain (TLD) is virtually impossible without paying a hefty price.? Some web publishers have started to be more inventive with what names they use.? One great tool is the ability to purchase specific top-level domain names from another country.? Even though they are registered in another country, such sites can be accessed from anywhere on the Internet.? Some countries restrict domain registration in that country to those who are citizens.? But many countries have no such restrictions. Here are some great examples of creative registration strategies:
Ma.tt
Ever heard of Trinidad and Tobago?? That?s where Matt Mullenweg, WordPress creator, decided to register his Ma domain name.? the result is his first name as a complete domain name, Ma.tt.? In many ways that?s even more direct than Matt.com.
Blo.gs
Another example of impressive and inventive domain name registration in countries abroad is the Blogs website.? This suffix, .gs, is available through a small group islands owned by the British government, the South Georgia and South Sandwich Isles.? The small island chain offers this registration to anyone from anywhere in the world, although attaining a TLD from there requires a visit to the islands? official Internet name registration website.
Chi.mp
Another island chain comes into play in this creative example of using another county?s top-level domain names to create a clever and memorable Internet domain name.? Chi.mp uses the TLD from the Northern Mariana Islands, with suffix .mp.? Chi.mp has struck a deal with the government of the Northern Mariana islands to offer free domain registrations with the .mp TLD.? In plain terms, this cleverly named website helps you publish and manage your online presence.
TV.nu
This TLD suffix is an interesting case.? It belongs originally to the Nieu Island in the Solomon Islands.? Similar to .mp, .nu domains can be registered free of charge.? TV.nu utilizes this domain suffix in a sort of linguistic play.? Targeted at a Scandinavian audience, these .nu domains sound like the word for now. This sense of immediacy gives TV.nu a great name, TV NOW.
MTV.tv
Based out of the remote south Pacific island chain of Tuvalu, the .tv TLD has been among the most widely used and distributed alternative top-level domain suffixes.? Its implications to the industrialized world are obvious, with TV used as common parlance for television.? Thus, MTV.tv rings out perfectly for offering television programming or related materials.? Many large media companies and affiliations also use this naming scheme to make it clear they are television-related.
Insure.me
Maybe the best domain name for you is the .me TLD.? Originally from the state of Montenegro, this TLD has great play with English-speaking audiences.? The .me allows companies to target those looking for an indication of personalized service in a domain name.? Because of this linguistic affinity, most of the most obvious domain names using the .me name have already been taken.? Nonetheless, many options still exist for this suffix.
Cr.yp.to
Here is an interesting TLD name that anyone can access.? Belonging to the nation of Tonga, the .to registry also has an obvious linguistic advantage over other random TLDs.? This example uses the .to perfectly as part of another word.? In this case, the owner of Cr.yp.to is actually a renowned cryptologist.? Hence the name for his personal site.
Will.i.am
For popular music producer Will.i.am, the proper domain name was a no-brainer.? By registering his official site through registrars in the country of Armenia, with TLD suffix .am, the artist was able to exactly match the spelling and punctuation that relays his brand name.? Simply type his name in the browser window, and voila! It is his site?s complete address.
Last.fm
If you like music or you?ve ever listened to a radio, then the power of the .fm TLD should be apparent.? In this example, Last.fm serves as a recommendation engine to suggest new music you may like based on what music you have previously said you enjoy.? This use of an alternative TLD gives the site instant brand value within the music and broadcasting niche.? The .fm suffix comes from the islands of Micronesia, a group of tiny islands that dot the south-Pacific.? And of course, the .fm suffix is available to anyone.
Monetize.it
TLDs from Italy offer a unique proposition to those seeking a good domain name. The country uses the .it suffix, perfect for inferring an action.? Monetize.it is a perfect example of this.? Unfortunately, only Italian and other EU citizens may register a .it name and the transactions will take place in the native language. As this shows, there are a large number of possibilities open to you if you?re looking for a good domain name that speaks volumes about what you do. The first thing to do is to look around and see what obscure TLD suffixes are available, such as .us from the United States or .is from Iceland, for instance. Then, think of an appropriate way to make them work with your idea for a domain name. Have fun. Big Thanks to Chris Reynolds, for suggesting the list, He is an enthusiastic developer and coding guru at web hosting search ? a hosting guide on the net which provides info on affordable web hosting solutions. For the original article go to: http://www.pcdrome.com/most-popular-creative-domain-name-ideas-strategies/1424