Newly Launched Vote.US Website Empowers Americans to Vote with Confidence
October 09 2020
Authored by: Kristin Johnson .US Team • 1 Minute Read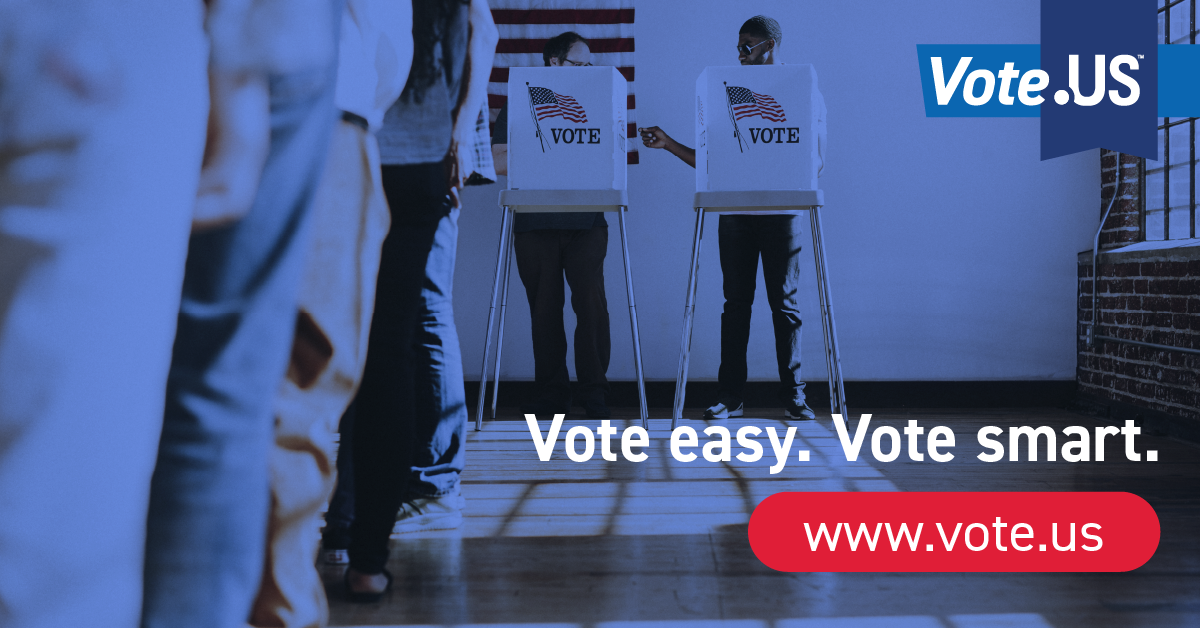 ---
With Election Day fast approaching, the .US Stakeholder Council, the Advisory Board for the .US top-level domain (TLD), is excited to announce the release of a comprehensive voting information and resource hub on www.vote.us. The updated platform goes beyond voter registration by delving into the positions of candidates, voting histories, endorsements, campaigning information and more. The site is a nonpartisan, independent and unbiased resource for researching election day information.
The Vote.US initiative aims to provide an independent, comprehensive destination to give citizens the information they need to exercise their constitutional right to vote with confidence on November 3rd.
According to Dustin Loup, Chair of the usTLD Stakeholder Council, "The Vote.US site is an incredibly valuable resource, providing a straightforward, reliable, and neutral tool for Americans navigating the voting process and researching the candidates and issues on the ballot. This comes at an important time to deliver on our mission and empower all voters during this and future election cycles."
The .US brand team tapped into a range of credible, non-profit resources across the Internet to develop this comprehensive hub. The primary mission of the website is to provide voter education and empowerment not only this November, but for mid-term and local elections in the future.
"We are proud to support this data-driven initiative from the U.S. Department of Commerce," said Loup, "by increasing access to verified and credible election information that citizens can trust, supporting active and informed participation in American democracy. It is also a great way to showcase the use of the .US top level domain, the official country code domain of the United States."
Vote.us won't tell you who to vote for, but it can tell you all the information you need to vote. Election dates, ID requirements, polling station locations and more. Get #VoteReady and visit www.vote.us today.