Neustar Wins .US Contract Renewal
July 17 2019
Authored by: .US Team • 1 Minute Read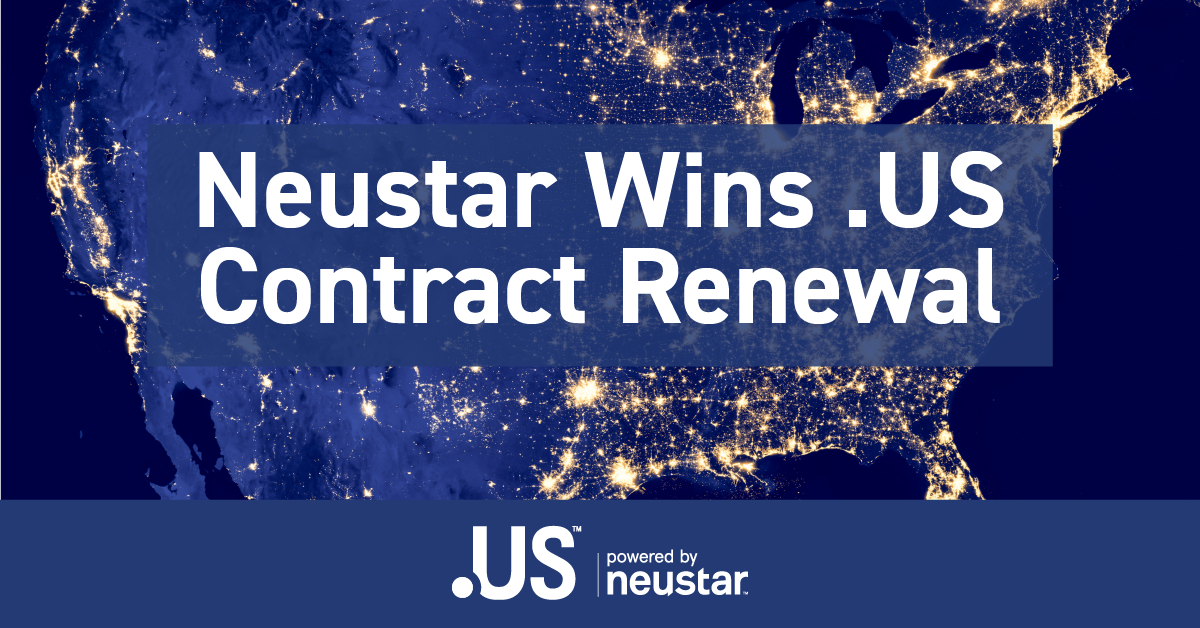 ---
For 17 years, Neustar has proudly served as the Administrator for the .US top level domain, which is the official domain extension for the United States of America. Today, we are excited to announce that the the U.S. Department of Commerce National Telecommunications and Information Administration (NTIA) has renewed our contract to continue building and growing the .US domain!
Over the course of nearly two decades, Neustar has delivered a safe, secure, credible namespace for.US registrants; while at the same time promoting awareness, brand usage and increasing registrations. The past five years in particular have seen a host of new developments and great successes for .US and the .US community. We have successfully evolved the .US brand, expanded our target market, delivered innovative marketing campaigns, deepened our partner relationships and expanded our distribution channels. And we're just getting started. We've got big plans up our sleeves for the years ahead!
To celebrate the great news, we invite you to take a look at our recently launched video campaign which highlights the "Story of .US" -- and the incredible community of users who call .US home.
We are so very proud of the role we have played in helping to launch, build, grow and shape the .US namespace, from inception to today. We promise to continue investing our hearts and souls to make sure that the millions of individuals, businesses, non-profit organizations, community groups, couples, families, startups, solopreneurs, veterans, dreamers, makers and more who are building their future on .US can always rely on having one of the safest, most secure and trusted domains in the world.