Lighten Up Your Life with Tips from an Interior Designer
February 20 2023
Authored by: Kristin Johnson • 6 Minute Read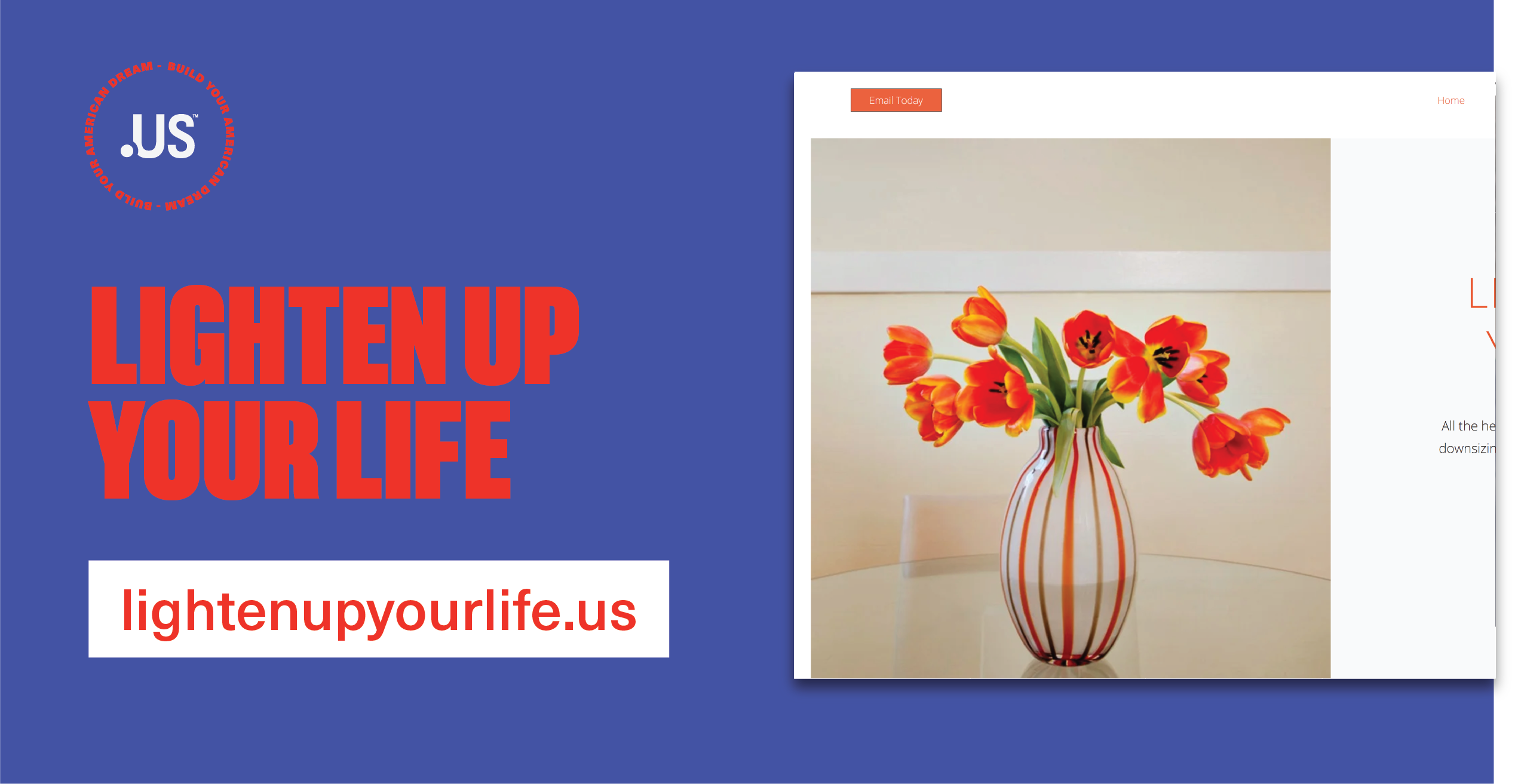 ---
De-cluttering need not be a chore, according to Vanessa Murphy, founder and Interior Designer at LightenUpYourLife.us. Instead, it can be viewed as a way to elevate your lifestyle & spirit, and how you experience each moment at home.
Before becoming an Interior Designer, Murphy developed a love for beautiful spaces as a photo editor and story producer for home magazines like Better Homes & Gardens, as well California-based publications such as Sunset Magazine and Shelter.
"I went around the country producing and styling houses for print publications," she recalls. "Most of the time the houses were not styled in a way we liked…they were disorganized and cluttered, but had good structure or a good idea, which made for a good story. I have an eye for making things picture perfect in organizing and styling them."
Murphy's job is not just about cleaning or adding new furniture. She instead strives to overhaul a household's entire vibe. Although she currently resides in New Jersey to be closer to family, the Lighten Up approach can be summed up into one word: California.
"I love the east coast but the aesthetics in California speak to a Healthier way of living, where nature plays such a big part of life. Everyone spends a lot of time outdoors and their homes tend to let a lot of natural light into their spaces."
Lighten Up Your Life was born from her commitment to interior design, and more so, identifying a clear market opportunity for streamlined living. Says Murphy, "I see that most people don't live in an orderly fashion. They really have too much "stuff," and life moves more smoothly if it's not cluttered up."
Here she shares how she grew her business on a national level, as well as her top pillars for design and de-cluttering.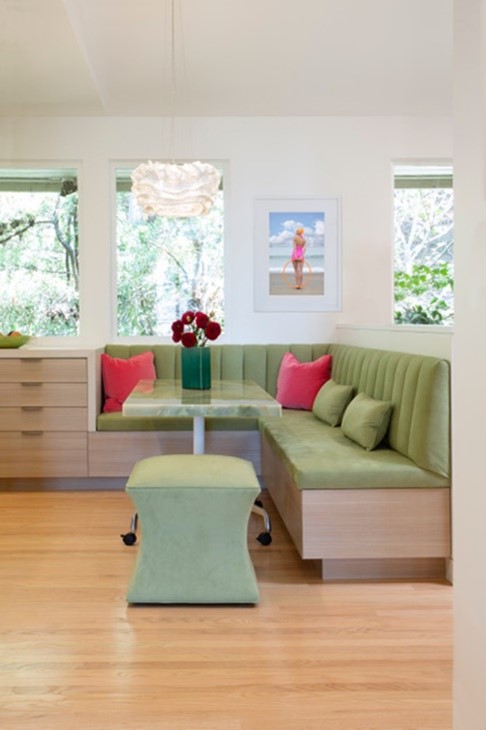 How did you go from photo and story editing to interior design? How did you build a client base?
It all started about seven years ago. After working with magazines for 15 years I saw a need. Initially, I appealed to estate attorneys and realtors. When someone died, families didn't want all their parents' possessions, but wanted the money from the sale of the house. They needed someone like me to go in and determine what to keep and what to dispose of, what to sell or donate. I would go into an estate and could parcel everything out into these categories. The house would then be cleaned and staged before hitting the market. Part of why Lighten Up Your Life was receiving jobs was because of these estate attorneys and realtors; from there, I built an interior design business.
Give me an example of how your de-cluttering philosophy helped a client grow and evolve.
In Mill Valley, California I worked with a couple where I did a lot of organizing and home-editing work. I primarily worked with the wife, who unfortunately passed away. The husband was at such a loss and needed to downsize and sell the house. We pared down their massive estate to furniture that would work well in his new space and an incredible art collection she amassed over a long period of time.
After he sold their home he bought a penthouse in the city and he approached me about helping him. I designed his space plan, furniture and art pieces to compliment his new space. He says he now feels like he's living in an art gallery and appreciating many of the art pieces that were kept in storage. By de-cluttering, he was able to find happiness in this new chapter of his life, pared down, no clutter and lots of beautiful light in his new space to reflect the artwork. He says he will never move!
How personally and emotionally invested do you become in each client and project?
I find organizing and designing to be very intimate work in someone's life. You're not just throwing things away but viewing every object respectfully because it has sentimental value to them. I also do not believe in throwing everything into a landfill and want to show respect to our planet in being mindful of where things end up. I believe in reuse wherever possible.
Last year I took a job during the pandemic where the client lived in New York and inherited a home in California from a former boyfriend who died. She was unable to travel across the country because of travel restrictions, and I became her proxy in showing her daily what I would find in the house and where it should go. It was such intimate work to see all of his collections and the many chapters of his life's work. When she hosted a memorial service for him, she asked me to speak about him based on what I learned about him through his possessions, although I never met him in person.
It's not about filling a U-haul truck and dumping everything that one accumulates in their life. It's more about respecting what was important to them. I try to donate what's relevant and am also conscious about who benefits from it as the end-user.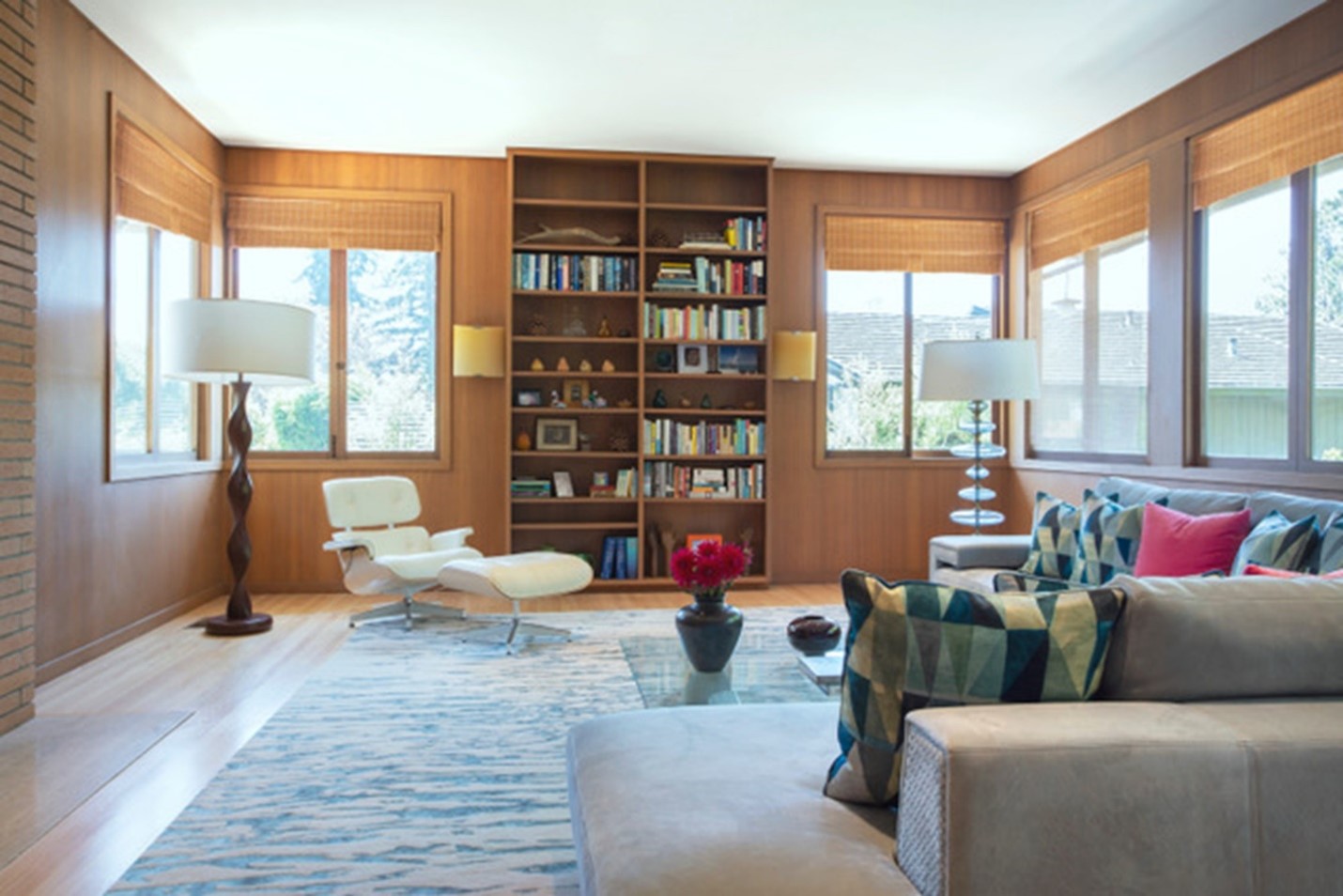 How does your website LightenUpYourLife.us reflect your design aesthetic and how does it help your business flourish?
I initially started the website four years ago. I recently updated it to become one scrolling page. I'm aware that people spend three seconds on a website and wanted a single page that's clean and more concise that would hold a persons attention.
A large part of my website are testimonials: I don't clutter it with before and after photos. I never liked that look and feel that it diminishes good work. What people say about our work matters more and creates trust in ones work.
What led you to choose .us as a domain?
.us called out to me. It represented all of us and was inclusive. It stood out as something different than the mainstream and could grab attention because it was different. I also thought of the U.S. too because I could take a client anywhere. During the pandemic, I was able to consult clients by touring spaces via an iPad or Face time and easily move forward without having them onsite.
What are your top tips for de-cluttering one's lifestyle?
First and foremost, make a determination that you want your life to change.
Next, take a leap! Have a leap of faith that life will look different once you put in the work of de-cluttering and organizing.
After your space is cleared of clutter, notice your energy flow and take note of how everything in your life feels better.
Always remember that where we live is reflective of our mental state and our life condition. When there are too many things filling our living spaces, this leads to trapped energy that can create blockages throughout your life. When we understand the relationship between healthy spaces leading to healthy living and how it all works, it benefits and affects your creative energy, your workflow and most of all your happiness. So, Lighten UP and see the changes that accompany organizing and de-cluttering!