Join the 2022 .US Town Hall to Discuss Top Priorities and Future Goals
November 11 2022
Authored by: Kristin Johnson • 1 Minute Read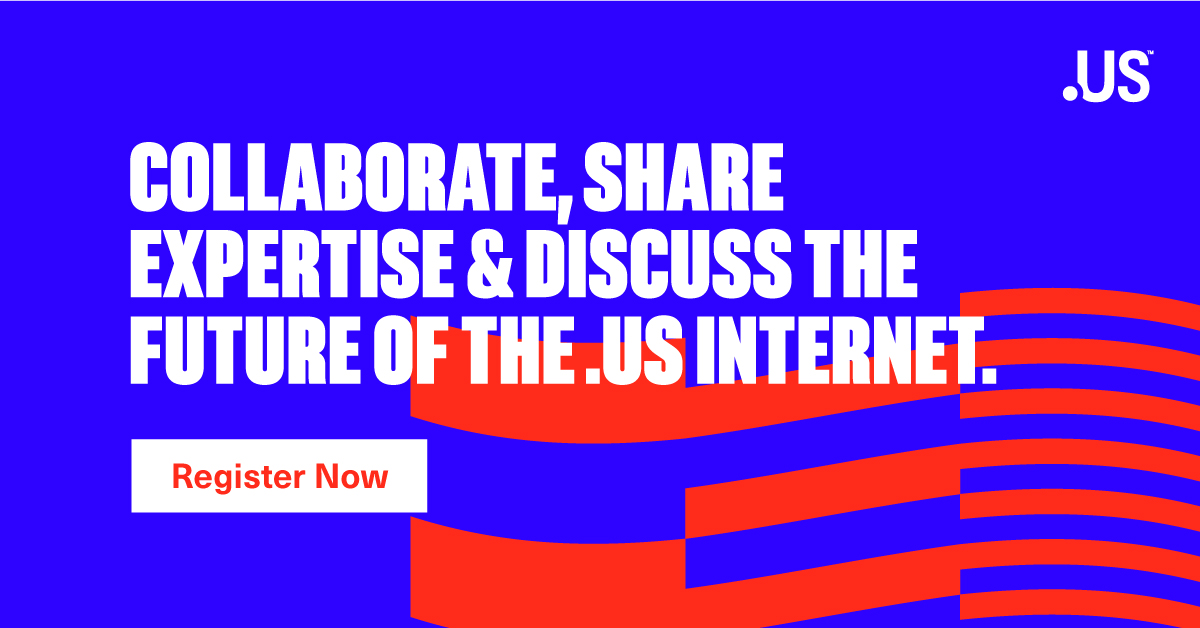 ---
The .US annual town hall is coming up on November 17, 2022 at 12p.m. ET. Registry Services, the usTLD Administrator, hosts an annual live forum to discuss annual efforts, top priorities, and future goals for the United States' country code Top-Level Domain, .US.
The annual town hall is part of Registry Services commitment to a bottom-up, multi-stakeholder model of domain registry management. It's also an important aspect of ensuring that .US continues to be a vibrant namespace reflecting America's diversity, creativity, and inclusive spirit. Attendee participation is encouraged to discuss topics of interest and public service goals.
This year's featured speakers include a special guest from the Center on Rural Innovation (ruralinnovation.us) as well as the .US Stakeholder Council Chair and Registry Services representatives. This is a can't miss event for anyone interested in the .US domain space or industry growth and trends. You can expect a rundown of the current state of the domain industry and .US, policy considerations for domain health, and community outreach to establish top civic priorities for future direction.
Reserve your spot for the live town hall forum today. Register now.