Join the 2021 Annual .US Town Hall Webcast
November 01 2021
Authored by: Kristin Johnson • 1 Minute Read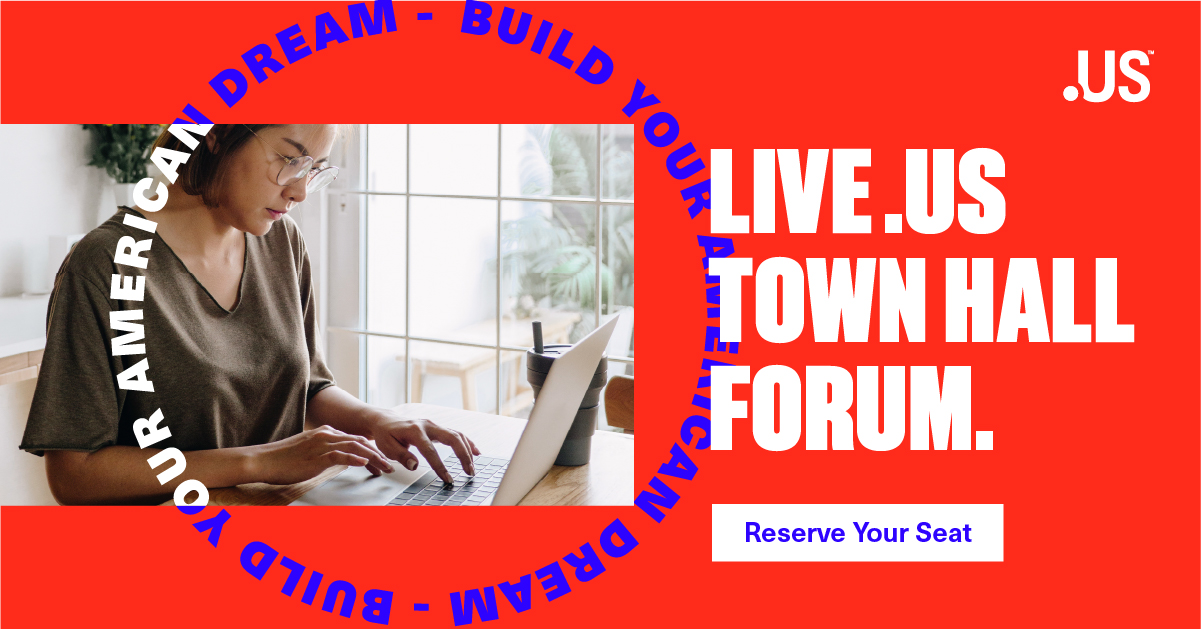 ---
Registry Services, LLC and the usTLD Stakeholder Council will hold a virtual .US Public Stakeholder Town Hall Meeting next month to discuss the United States' country code Top-Level Domain. The free annual event will be held on Thursday November 4, 2021 at 12PM ET and is a can't-miss event for anyone interested in the future of .US.
The Town Hall will provide an opportunity for the community to hear from the .US team on recent namespace developments and for community discussions on how to build and grow the .US domain to meet the demands of the future. Attendee participation is encouraged to discuss topics of interest and public service goals.
When: Thursday, November 4, 2021 at 12pm ET
Where: Online
Registration: Required. Register here
You can expect a rundown of the current state of the domain industry and .US, policy considerations for domain growth, and community outreach to establish top civic priorities for future direction.
Featured speakers include the .US Stakeholder Council Chair and Registry Services representatives. If you're interested in the .US domain space or internet growth and trends, you don't want to miss this discussion. Register now.