How to Start Selling Online
February 09 2023
Authored by: Kristin Johnson • 5 Minute Read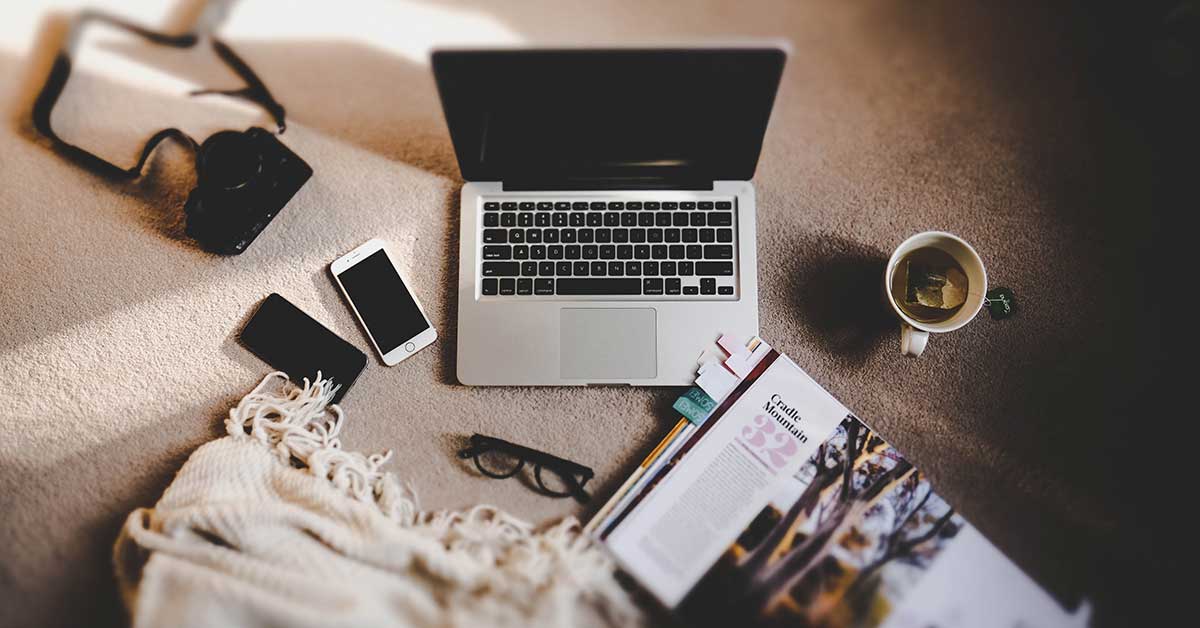 ---
During the DTC (direct-to-consumer) startup boom that kicked off roughly around 2010, it seemed as if only a handful of venture-backed and super tech-savvy geniuses had the key to building an ecommerce. The retail concepts were revolutionary: hot startups like Warby Parker, Rent the Runway and Dollar Shave Club somehow unlocked the power of building a loyal and recurring customer base online–without ever opening a single physical store.
Today, entrepreneurs, from local mom and pop shops to solopreneurs, have an array of options for selling online. Just about anyone has the tools and resources to not only start a website, but an effective ecommerce, right at their fingertips. Here are some steps and strategies to consider:
Make it Your Own
The biggest benefit of ecommerce is you can start selling a product or service online with very little capital. Without having to run and rent a traditional brick-and-mortar space, you'll experience minimal overhead, such as paying for web design and online ads.
Creating your own business website starts with some key preliminary foundations to set you up for success:
1. Make sure you're legally sound: Whether you're opening a storefront, launching an ecommerce, or a hybrid of both, starting any business is taking the right legal steps, such as setting up an LLC or corporation. You want to make sure you are protecting any of your trademarks and copyrights, and make sure you're not violating anyone else's intellectual property. Hiring a legal advisor could help protect online entrepreneurs, so that the business owner's personal assets are not on the line for business liabilities or debts.
2. Make sure you have a usable URL: Naming your company, as well as picking the right domain name, is another critical step to building an online presence. Without a physical store you want to make it easy for customers to find you. Make your business findable online by picking a URL that is easy to spell, matches your company name, and is brief and succinct.
3. Get creative with your domain: You also want to make sure your business name and domain name are unique, so that customers don't end up on the wrong website, or, worse, your competitor's website. According to Markin Blog, there are over 26 million eCommerce sites across the entire globe, with more and more being created every single day. A simple solution is opting for a more tailored URL extension, such as a .US site. The beauty of ecommerce is that it does not restrict you to a specific region of customers allowing for more opportunities to grow. You might be an upstart, but you can reach customers across the country. A .US domain instantly communicates this capability to shoppers.
4. Prioritize professional design: When it comes to selling online, a flair for marketing is just as important as being tech-savvy. Your logo, website's aesthetic, layout and user experience all reflect your brand, so be mindful about all these elements of web design as you develop and launch your site. Artsiness aside, the website should load properly, with a payment process that works securely and efficiently. Nothing is more unprofessional than shrugging off the importance of cybersecurity, no matter how new or small your business. Also, make sure you have the essential pages of a business website: a robust About Us page that explains your founding story, a dynamic Blog that showcases what's new with your business, and a clear Contact Us page.
5. Last but not least, link back strategically: Think of your own website as the central hub for your company's online presence. As you'll see below, there are other channels for reaching your target audience, but your brand needs a homebase in the vast, crowded, and competitive world of ecommerce. So, no matter what route you focus on, make sure it all links back to your custom small business site.
Mega Online Marketplaces
You can sell online through marketplaces like Amazon, eBay, or Etsy. But taking this route comes with a set of risks and benefits.
One of the pros of aiming for Amazon or a similar marketplace is it gives you access to a large and established pool of online customers that you can reach in an instant. And for ecommerce rookies, it's a big deal to be able to tap into a huge community of Internet shoppers that already visit the platform, and trust its robust customer service and payment processes.
On the con side, these marketplaces are extremely crowded, making it difficult for new and small brands to shine. In addition to being crowded, these sites can be competitive. In other words, when a shopper is looking for your specific product and types it in the marketplace search engine, similar options can very well pop up in the search results. With online shoppers more distracted than ever, business owners on these massive platforms must be creative in order to stand out, and make sure their profile page communicates what makes their business so special (For example, are you the original inventor of the product? Is it made of superior materials? Do you have stellar customer service and return policies?). Failing to do so can lead online shoppers straight to your competitors.
Other Avenues
Selling online means determining which platforms are resonating with your demographic. This requires some research, or simply being in-tune with your customer. If you're selling to younger Gen-Zers, it might be helpful to turn to social media platforms like Instagram and TikTok, both of which have their own small business and shopping features.
If you are catering to a niche group, like new parents or fitness enthusiasts, consider launching a newsletter that shoots updates and promotions to loyal buyers and potential customers. Create language and beautiful templates that speak to your target shopper.
Video is a powerful way to reach your customer. Consider creating a YouTube channel that showcases information about your business, and demonstrates how your product or service works. You can embed these videos into your website, marketplace, and/or upload them to social media accounts.
The Bottom Line
While there are endless ways to reach customers through channels like Amazon and Instagram, it's wise to always run your own website. Make sure every marketplace or social media retail platform links back to your original site. This allows the customer to develop rapport with your brand, and give them the opportunity discover more about what you offer and engage with your business.