How to Spark Innovation and Build Tech Communities in Cities Across Rural America
October 12 2021
Authored by: Dustin Loup • 3 Minute Read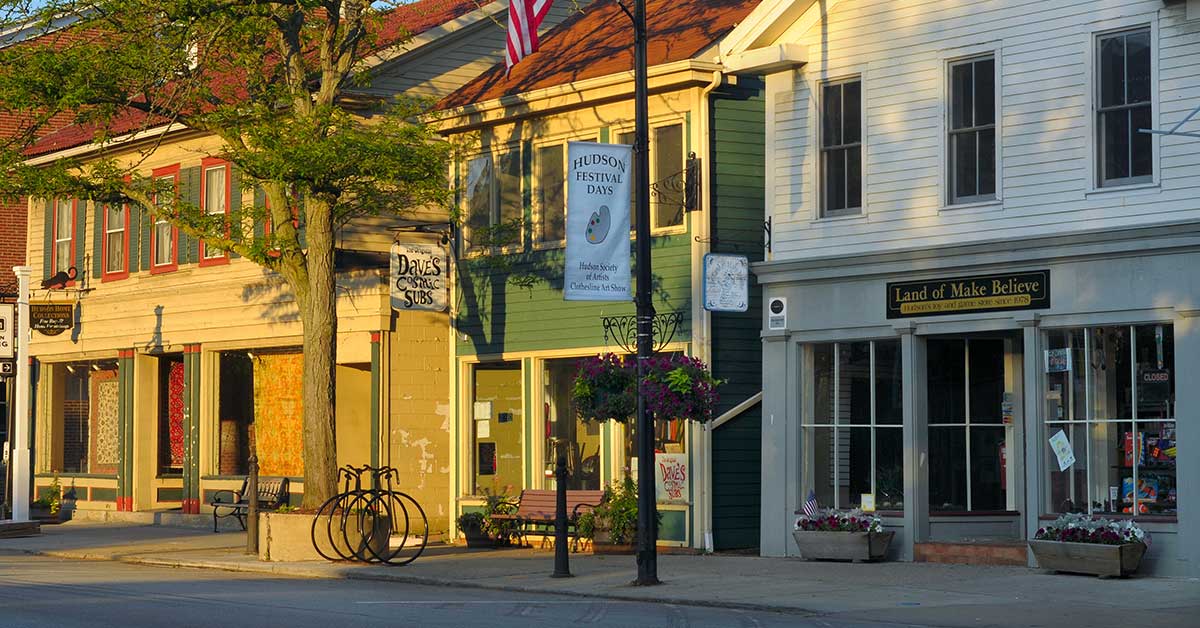 ---
The Internet is essential for communities and individuals to thrive in today's world, supporting economic development, education, healthcare, communication with loved ones, and so much more. Unfortunately, these opportunities are not available for everyone due to a lack of reliable, affordable connectivity.
During the pandemic, our reliance on the Internet made addressing digital equity a central issue for many Americans. As a result, we are seeing increased efforts to bridge the digital divide from public and private actors at the local, state and national levels. Broadband infrastructure is even a central component of the major infrastructure bill being negotiated in Congress.
However, while the pandemic placed a spotlight on the digital divide, it existed in communities across the US long before we were in a public health crisis. Organizations such as the Center on Rural Innovation (CORI), ruralinnovation.us, recognized this and dedicated their work to addressing these challenges well before we had ever heard of COVID-19.
CORI focuses their work on the "creation of inclusive digital ecosystems that support scalable entrepreneurship" to support the advancement of economic prosperity in rural america. They approach this work through several programs that address the different aspects of the divide, including broadband infrastructure, digital economic development, investment in rural entrepreneurship, and more.
As we know, the benefits of the Internet are dependent on the infrastructure that is in place to support connectivity. To address this fundamental aspect of digital development, CORI partners with their sister organization, Rural Innovation Strategies, Inc (RISI) to support communities in their efforts to plan and build fiber broadband networks. This work begins with assessing the feasibility of the project and concludes with the development of a detailed business plan that provides a clear path to a shovel ready project.
While essential, broadband infrastructure is only a building block to the economic development and benefits that the Internet offers. CORI makes this reality core to their mission, with a vision to have 15% of the digital economy jobs in the US held in rural communities by 2030. They contribute to this vision by supporting the development and execution of digital economy strategies through their Rural Innovation Initiative, which provides technical support to build on the existing assets and benefits that many rural communities already have in place.
To amplify the impact of their work, CORI founded the Rural Innovation Network, for leaders that have participated in the Rural Innovation Initiative. Members of this network are able to share expertise and experience, while continuing to tap into the resources that CORI has to offer.
To further support economic development in rural America, CORI engages in direct investment in tech startups within rural Opportunity Zones. Through the CORI Innovation Fund they provide seed funding to entrepreneurs that are bringing innovation and tech-related jobs to rural communities throughout the US.
The work that is being done by the Center on Rural Innovation is a great example of how digital equity efforts can be approached effectively to not only ensure that the broadband Internet is available, but that the infrastructure can be leveraged to provide opportunity and improve lives.
We are proud to see this work happening on a .US domain name. In talking with Matt Dunne, Founder and Executive Director of CORI, he said that when they got started there were a lot of efforts to address the digital divide globally, but not enough to address the need within the US, especially in rural areas. He explained the ruralinnovation.us domain name provided them a way to communicate that their work was focused specifically on the US.
Matt Dunne recently spoke at the IGF-USA 2021 session "Building Better Online Markets and Communities." You can learn more about CORI's work by watching the recording of this session or visiting ruralinnovation.us.