How to Pick the Right Domain Name: A Guide for Small Businesses
December 14 2022
Authored by: Kristin Johnson • 4 Minute Read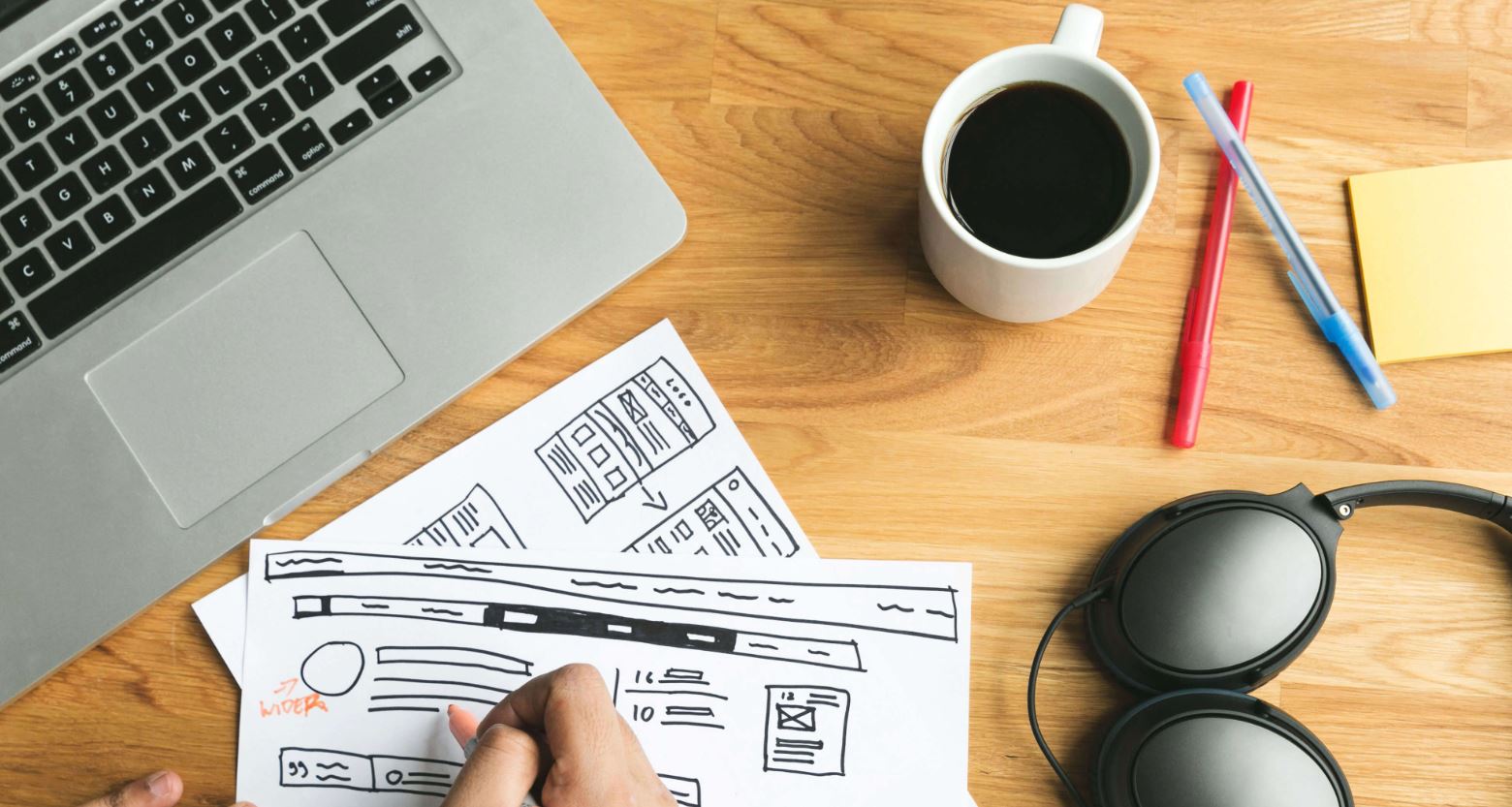 ---
For just about any business, a website is a critical part of operations – not just as a tool for communication, but also for ecommerce. Meaning an effective website not only draws in new customers, but also converts them to sales.
But even with the help of professional web designers, it's in the hands of the entrepreneur to tee up the final results. The first step of this is choosing a domain name.
What is a domain name?
A domain name is essentially the address for your website. It directs a web browser to your website, among the millions that exist on the world wide web. Domains are distinct and singular – once you buy one, you own it for a year and no one else can buy it. Then you have the option to renew before it returns to the open market.

Domains also complement services such as email. As a small business owner, it's critical to set up an email address that uses your domain. This in turn reinforces your branding, builds credibility, and establishes trust with customers.
Why does your domain matter?
Have you ever clicked a link to find out more about a service or product? The link itself – the domain – can be the first piece of information people have about your company. So, it's important that it represents your brand.
Ideally, it will tell people what the site is for (such as your company name) and perhaps give it some clarity – for example, the Walker Hotel in Minnesota uses the domain www.WalkerHotel.US to channel its distinct identity.
Even the web suffix can offer information about your site – .com is a common option and generally suggests commercial use, while .org suggests a non-commercial organization, .gov specifies a formal government body, and suffixes like .au and .us communicate where the site is geographically based (in these cases, Australia and The United States). Recent years have given even more options for domains, such as .co, .biz., .design, and more. You may even find it helpful to register multiple domains that redirect to the same site – this comes in handy if you're concerned about a similar URL confusing users – such as Halekoa.US vs. Halekoa.com (both go to the same place!).
All of these choices reinforce your brand identity – a collection of standards and choices for how to represent your company to its consumers. So when you truly choose your domain name, consider the impression you want to have on your customers. Your website is often the first impression a user has of your brand or business and a short, memorable domain boosts your brand recall.
How do I get a domain name?
Domains are purchased from retailers like GoDaddy, NameCheap, or Porkbun, that offer additional services such as web hosting, eCommerce tools, email hosting, and other web builder tools to help bring your online storefront to life.
You can browse available retailers and search for your domain availability using our integrated search tool. Once you find your ideal domain name, head to your chosen retailer to secure the availability.
Tips for choosing a domain name that will stand the test of time
Keep it consistent: If you are launching a business and its website at the same time, strive to ensure the website matches the business name, and create a custom business email to match. Branding should be consistent across the board to look professional and make it easy for customers to find or contact you.
Keep it short & sweet: One key to making it easy for customers to find your business online is a succinct web address. Focus on easy-to-spell and easy-to-pronounce URLs that can be typed into a search bar with great ease.
Use keywords in your domain name: Add keywords to your domain so that search engines like Google can easily know what your business is all about.
Keep it simple. Avoid hyphens (PipingHot-Pies.co), too many numbers (PipingHotPies4U) or confusing lettering (PipingHotttPies). These missteps can lead to typos, and missed opportunities to attract new customers.
What's next?
Once you've secured a domain name, start building! You can use easy drag-and-drop website builder products to get started, or hire a web designer to help create your site. Once your site is live you can start linking it to your social media profiles, advertisements, email promotions, and more. You will want to drive traffic and potential customers to your newly minted business site! Check out our online toolkits for growing and making your site for additional tips and tricks.