How to Blog Like a Boss: Part II - Tips on Finding Your Own Voice
April 09 2020
Authored by: Kristin Johnson • 3 Minute Read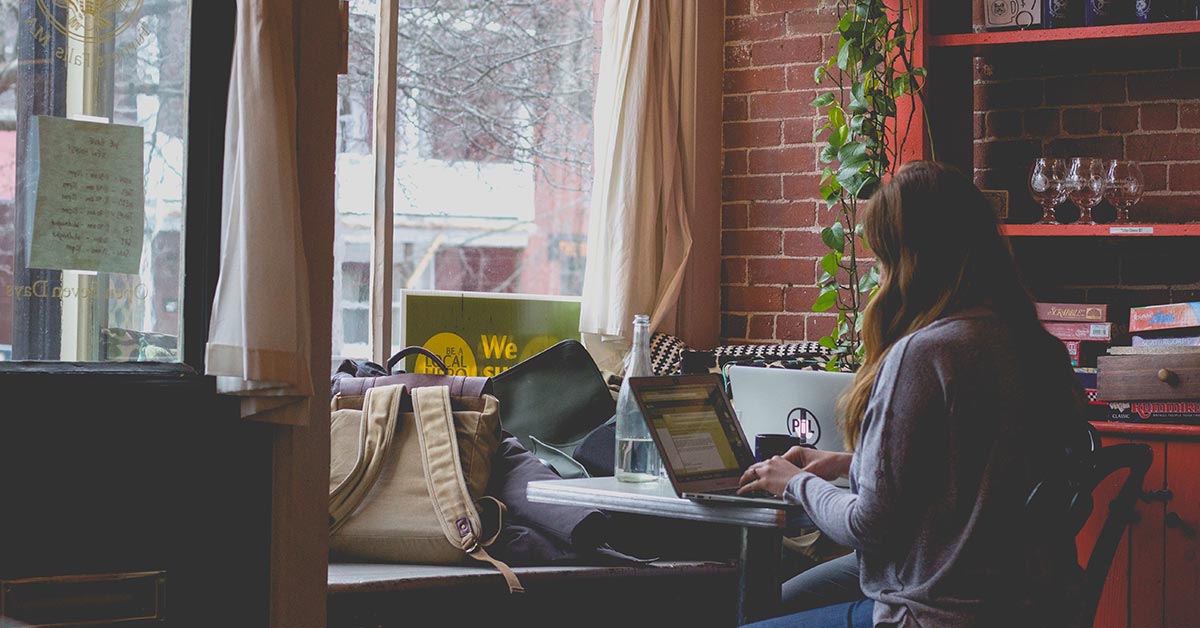 ---
Committing to a blog is one way to elevate your professional profile--and not to mention, promote your business.
Now that you understand the benefits and basics of business blogging, let's help you find your own unique blogging voice. Before you start writing and publishing away, here's everything you should know about developing the right voice, tone and style for your blog.
Pick a lane: It's okay to detail all your inner reflections in a personal blog or travel journal … but you should take a different approach with a business blog. Instead, think about your expertise and producing engaging content that stays within that wheelhouse.
If you're a restaurateur, for example, it would make sense to write about upcoming events at your eatery, a profile about your chef, new dishes on the seasonal menu, etc. It would be puzzling if you all of a sudden began blogging about your favorite Netflix films or recapping the latest episode of The Bachelor.
Your business blog is an extension of your professional self, so stay within your lane. Think of the blog as a vehicle for establishing authority in your area of expertise. Assign yourself to a beat and don't stray too far from it. Your audience will appreciate consistency and it will build your authority and credibility within that field.
Showcase the breadth of your expertise: While sticking to a beat is essential, by no means should you be trapped in a single topic. Blogging should be a fun and creative exercise, so brainstorm on a wide-range of topics that touch on your expertise. A restaurant owner, for example, could write about upcoming events at her restaurant or the community--but could also write about travel. A post about a recent trip that inspired new recipes could be quite engaging for her patrons to read. If you wonder whether you're straying too far off your beat, a good rule to follow is - keep one foot in your lane. (In this case, travel as it relates to food and drink is a safe foray for our local restaurateur.)
Strike the right tone: Once you figured out your beat, and how creative you can get within one topic, it's time to determine your tone. If you're the neighborhood dentist and wish to blog about oral health and hygiene, you want to be informative, prescriptive, and authoritative--and at times, even encouraging. A positive tone should motivate your readers to floss daily! If you run a local candy and sweets shoppe, it would make sense to write in a fun, light, bubbly voice.
Let's get visual: Also, ask yourself whether your blog needs to be image-heavy. If your topic calls for photos, then by all means, upload them to your blog. The owner of the candy store could surely use a few images of color sweets--but the owner of the accounting office next door may be just fine sticking to text. (Be sure to read our best practices for sizing photos to optimize website speed.)
Think of storytelling: A business blog should be informative and serve readers, but it should also be engaging, entertaining and interesting. Many new bloggers struggle with getting their content started, while others worry whether if their articles are compelling enough to keep readers coming back. Whether your sharing information about data in your industry, safety guidelines for patients, or a community announcement, aim to package the content in a storytelling format. For example, consider starting with a related anecdote or customer exchange you had to kick-off your blog lead into the rest of the info. This is a great way to humanize your content and business.
Write for yourself, and your audience: While the primary goal of blogging is about showcasing your expertise and promoting your business, serving your customers and followers with quality content should be your overall North Star. When you prioritize your customers' needs, and write with the genuine intent to inform, engage and empower them, rest assured your followers will come back for more.