How to Blog Like a Boss: Part I - Where to Start Before Starting
February 12 2020
Authored by: Kristin Johnson • 4 Minute Read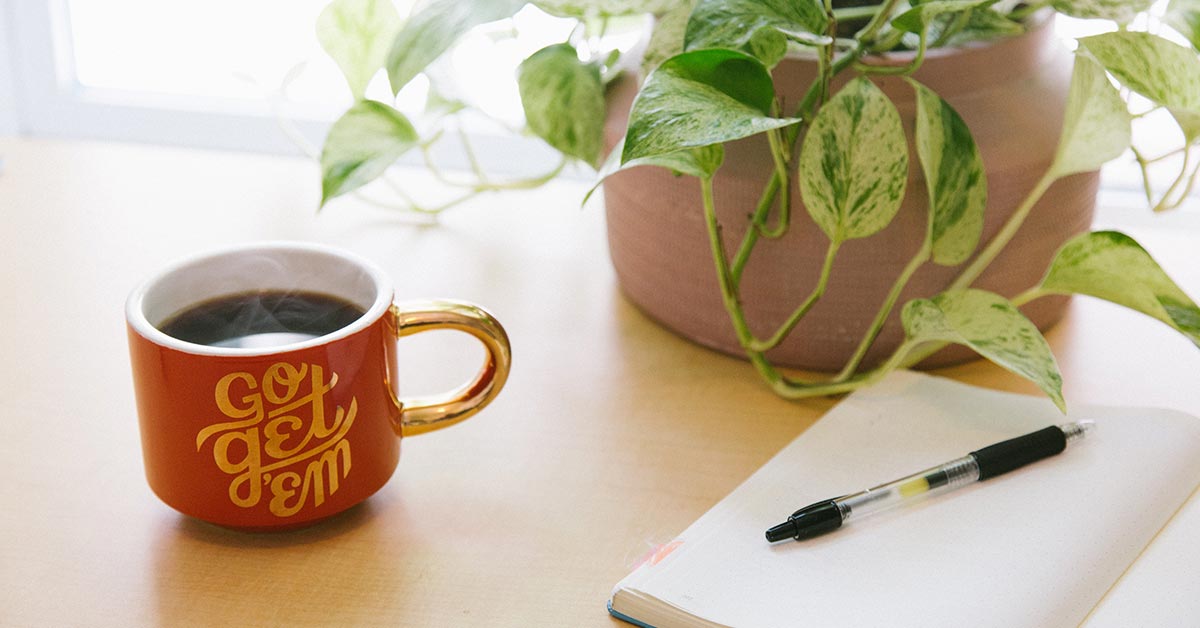 ---
Want to launch a blog but not quite sure where to start? Hone in on the value-add that you bring to your industry, office--or even your community--and let that area of expertise shine in an impactful blog.
Also, you don't have to be (or wait to become) a bestselling author, C-Level executive or Instagram influencer to grow a personal brand online. You can write about any field in which you have a passion or expertise, be it politics & nonprofits, business & entrepreneurship … even content creators in knitting & needlework have amassed millions of loyal readers!
While anyone can start publishing stuff online, it's quite another to attract loyal and engaged readers to your blogs. First and foremost: "You have to find your voice," says Remy Scalza, cofounder of CSuite Content, an agency that helps business leaders share their ideas with a global audience.
Blogging has the potential to open new doors for you, so whether you have a dream to chase, ideas to share, a cause to champion, or a business to promote, make blogging part of your life. Scalza lists tips to help you get started:
Find your voice (your bottom line will thank you): According to Edelman's 2020 Trust Barometer report, 92% of employees and 2/3 of consumers want to hear company leaders weigh in on important issues of the day, from the future of work to diversity. Translation: leaders today are expected to have and share their views in public forums, and staying on the sidelines is increasingly a business liability.

Get personal: The best blog posts weave together personal stories and insights with hard facts and research. Your followers, employees or customers want to connect with a real person, not a corporate cut-out. So, use your blog to personalize and humanize the work you do, while also supporting your opinions with reputable statistics and links to respected sites.

Stay prolific: The more quality content you publish, the more likely you will build a readership. So avoid pouring your heart and soul into a single grand blog only to go radio silent for months. Instead, brainstorm blog ideas and plan ahead with a content calendar. Think about how often you'd like to blog (be it weekly, bi-weekly or monthly) and commit to that schedule. The single best way to stick to it? Give yourself strict deadlines to complete these blogs.

Polish your prose: While humanizing your work is critical, professionalism should always come first. This means the end product, including the headline, subheadlines, images, image captions and the blog itself should be grammatically correct with zero typos. Using tools like Grammarly or Microsoft Word's spell check can be useful, but your best bet is hiring an editor or asking someone you trust to proofread your work.

Amplify your work: Just publishing a blog post isn't enough. In the crowded media landscape we live in, it's critical to make sure you get your work in front of the right audience. Sharing your post on social media is one way. Also, encourage your employees or associates to share on their channels, as well.

Think of the optimal place to convey your message. For instance, while you might keep in touch with all your college buddies and family on Facebook, a blog about your industry might be best shared on LinkedIn. The platform has emerged as a respected platform for professionals looking to job hunt, expand their professional networks as well as monitor trends within their industry.

Create a centralized hub for yourself on the Internet: Make your online presence official by getting a personal/custom domain name to brand your website. Registering a URL as well as designing your own website is easier than ever thanks to platforms like Wix, Squarespace and Wordpress.

Having a centralized website to house all your blog content is essential to your personal brand. In addition to having all your published blogs in one place, you can add a lengthier bio and link to your social media accounts.

Make blogging part of your business strategy: If you've started a company, blogging will help you promote your business or organization. It can also help an established company realign its brand values. While we advise against getting advertorial about your products or services, showcasing your expertise will only build a level of trust between you (and thus, your company) and the public. In fact, 80 percent of business leaders prefer to learn about other companies through stories, not ads. According to a Nielsen study, 92% of consumers trust earned media over paid advertising. This includes recommendations by friends and family, as well as trusted sources.

Set your sights on "Influencer" status: Bosses like Richard Branson, Marc Benioff and Arianna Huffington have used blogging to build enormous followings on social media and become respected "influencers" in their industries. In other words, their personal brands have become just as big if not bigger than the businesses they've founded.

This won't happen overnight, but focusing and staying committed to quality content will only elevate your professional profile and personal brand.