How RaisedBy.Us Helps Companies Kickstart Their Charitable Goals
May 09 2022
Authored by: Kristin Johnson • 3 Minute Read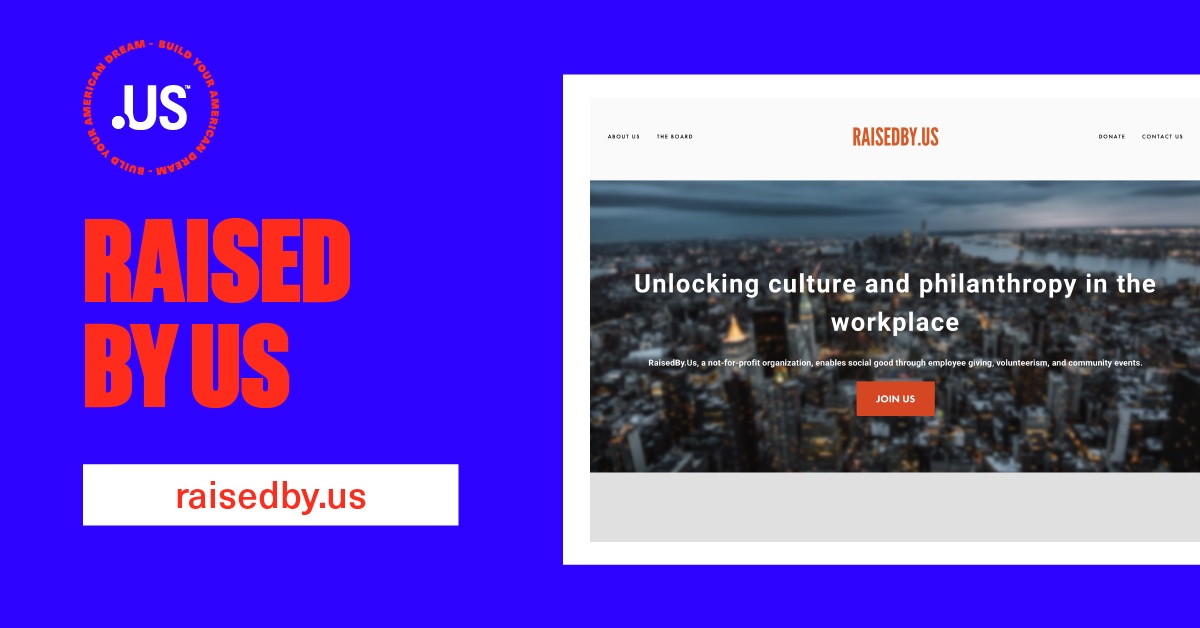 ---
In a 2016 study, the U.S. Trust Study of High Net Worth Philanthropy looked at factors driving charitable giving. This report found the primary motivations:
Believing in the mission of the organization (54%)

Believing that their gift can make a difference (44%)

Experiencing personal satisfaction, enjoyment or fulfillment (39%)

Supporting the same causes annually (36%)

Giving back to the community (27%)

Adhering to religious beliefs (23%)
When looking at the multitude of factors for donating, RaisedBy.Us has clear insight into the world of philanthropy and, more importantly, humankind's desire to give back.
While most Americans have a desire to give, only about 10% donate to charity through their workplace.
That's why Simon Kirk and Danny Aranda launched RaisedBy.Us in 2016 to streamline giving through one's employer and maximize the potential of a company's collective impact.
The organization partners with high-growth companies to build and run their social good programs - enabling individuals to give back through donating, volunteerism, attending community events and more. The organization is powered by a small and mighty team: Jessica Sloan (Executive Director), Kelty Niles (Chief of Partnerships) and Miko DiGiacomo-Castillo (Partnerships Manager).
In short, RaisedBy.Us has a simple goal: "Help people become lifelong philanthropists while at work," according to Niles. The social good program allows employees to donate their time and money to causes they love. There are over a million causes to choose from and 100% goes to the charity.
The mission inspired the name of the nonprofit, as well as its web address. Said Niles, "The .Us is part of our name because we're bringing people together to raise money for charity, which is raised by 'us.'"
"Our mission is to transform philanthropy in the US, and to make a massive impact on a wide range of causes: cancer, Alzheimers, education, the environment...All of them and more," Kirk said in a Linkedin post. "We're using the workplace to do it, and we're mobilizing a new generation of philanthropists, taking them from occasional givers to repeat donors so we can have lasting impact."
By 2019, RaisedBy.Us had 25 companies in the program yet managed to reach an all-time total of $2.5 million for charity. "And we're just getting started," said Kirk.
In addition to hitting new milestones, RaisedBy.Us has also built a network of noteworthy board members and all-star supporters including: Gary Vaynerchuk (founder of VaynerMedia), Tanya Ramos Puig (president of Latin Grammy Cultural Foundation), Ben Lerer (founder of Group Nine Media), Emily Heyward (founder of Red Antler), and Andy Dunn (founder of Bonobos).

The organization continues to power on in 2021 and into 2022. Right before the holidays, RaisedBy.US teamed up with company partner, Culture Amp, for a 2-week campaign to raise awareness and funds for a range of important causes. The campaign hosted 12 events across three regions, raising funds for a total of 83 nonprofits. What a way to launch the true season of giving.