How A Mom Launched a Makeup Line That Caters to All Genders
March 30 2022
Authored by: Kristin Johnson • 2 Minute Read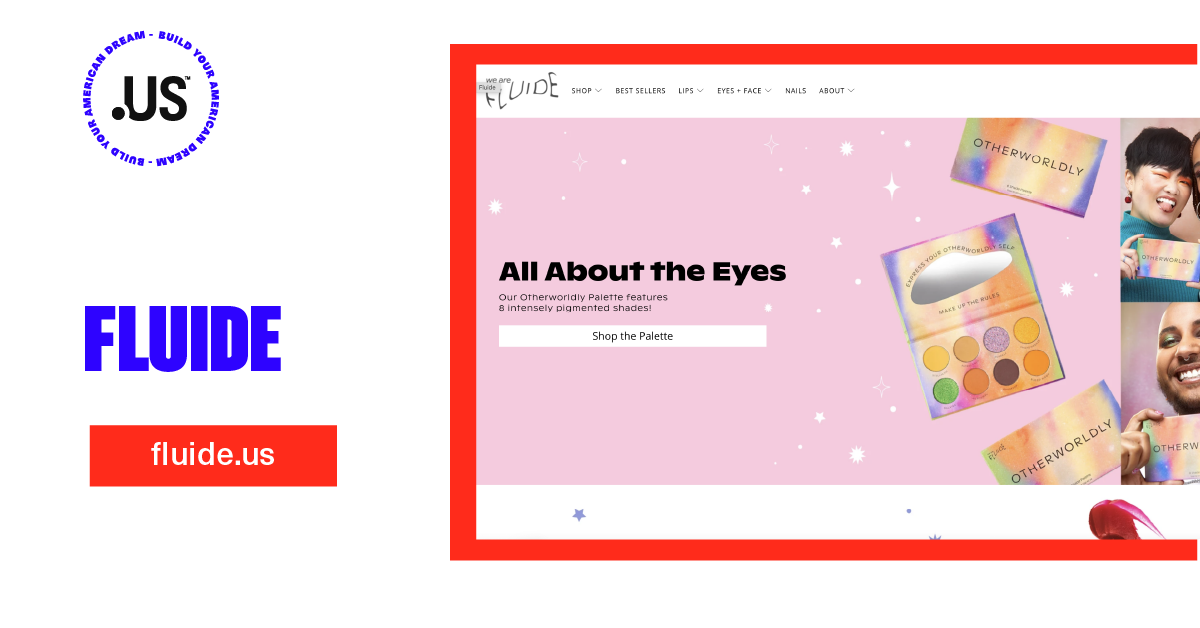 ---
For Laura Kraber, motherhood serves as a muse as well as a top source of motivation when running her mission-driven beauty venture. As the founder of We Are Fluide (fluide.us), a makeup line that showcases and celebrates gender-expansive beauty, her goal is to support self-expression and creativity for all.
"We believe that makeup is joyful and fun as well as powerful and transformative and nobody should be left out," she says.
Her experience as a parent to New York City teenagers inspired her to launch Fluide in 2018. Kraber identifies as an ally who has observed her two kids experiencing and understanding gender far more openly than previous generations. She believes their generation is leading the way in creating an open-minded and accepting world, especially when it comes to gender identity.
By doing away with the conventional definitions of beauty that have long-defined the industry, Kraber also wants Fluide to serve as a platform of empowerment for underrepresented faces and voices. A scroll through the Fluide.US site is a clear indication of the founder's commitment to diversity. The homepage instantly features models of all genders and races, each beaming with their own sense of individuality and style.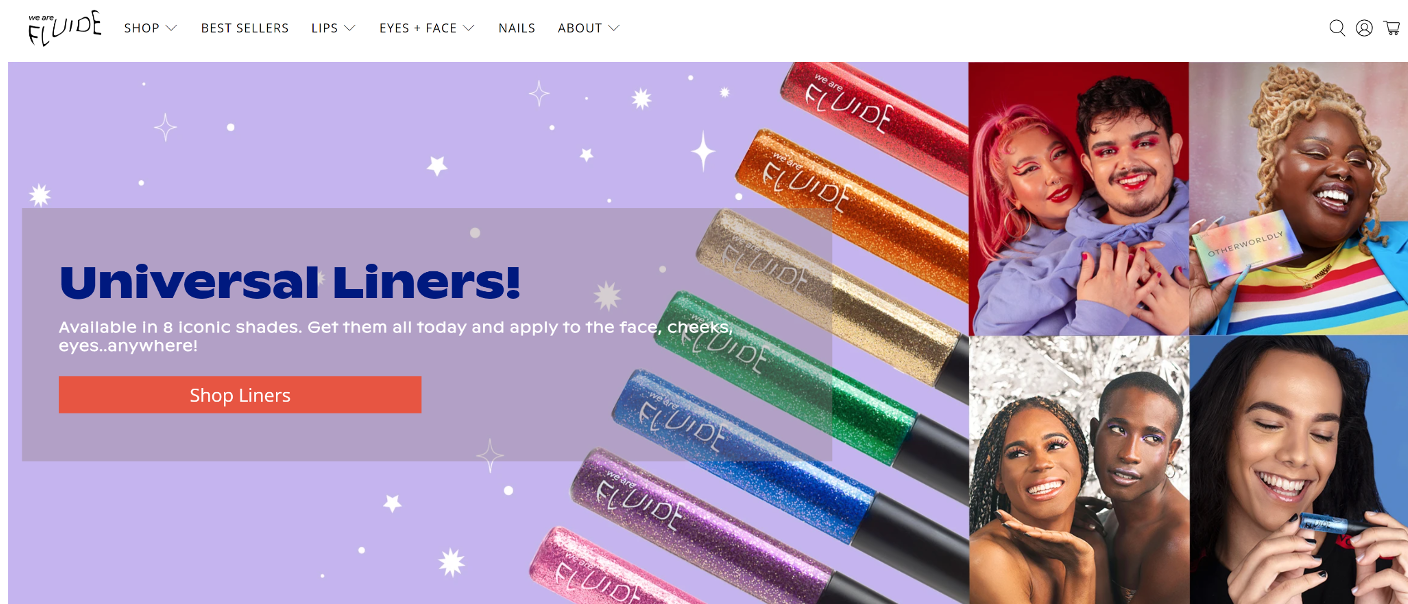 The products also speak volumes about the Fluide mission. Instead of the traditional shades of reds, pinks and neutrals, customers can expect to see palettes packed with bold colors and glosses shimmering with glitter. It's clear Fluide wants its customers to use makeup as a means for unapologetic self-expression.
Says Kraber, "My dream was to create a beautiful and intimate online universe where everyone is comfortable being themselves—to evolve the mainstream conception of 'beauty' while creating a space for people to express themselves authentically."
In addition to recognizing queer and non conforming beauty, We Are Fluide is the first and only mission-driven brand creating vegan, clean, high-impact cosmetics designed for all skin shades and gender expressions.
Before Fluide, the Brooklyn-based mom was formerly the head of strategy for a health and wellness company, and has more than 20 years of experience in digital marketing. She has also worked in public relations as well as Internet startups.
She says the key to marketing to genderqueer and gender-expansive Millennials and Gen-Zers means having to proactively listen to them, as they have been long-ignored by the world's largest traditional makeup companies.
"Through providing a platform and amplifying the voices of queer and gender expansive identities we hope to enlarge our understanding of beauty and inspire others to create their identities on their own terms," says Kraber.
"We Are Fluide holds such a special place in my heart as a non-binary makeup lover," says Dev Doee, creative director for the brand. "Growing up I never thought that I would see a beauty brand truly celebrate people of all backgrounds, shades, and experiences. It means the world to me!"
While Kraber is surrounded by a team of young and diverse creatives, models and content creators, she considers herself Fluide's #1 fan. Her favorite bestseller? Candy bar liquid lipstick. After all, Fluide was created for people of all genders, colors, and ages.