Getting a Small Business Online is Easier Than You Think – Here's What You Should Know
April 24 2017
Authored by: admin.US Team • 8 Minute Read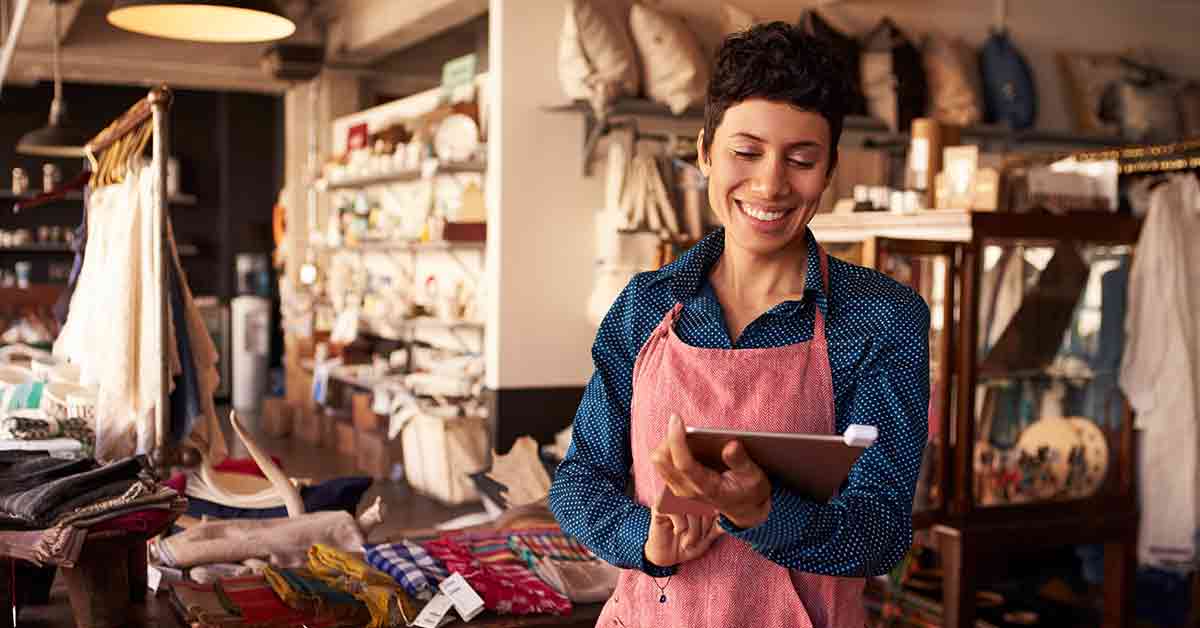 ---
In today's eminently digital age--when seemingly everything is online and everyone is carrying around smartphones, laptops, and tablets--many small businesses are delaying setting up an online presence. Not only is this surprising, it's also a risky move. After all, in the current market if your business isn't online, people are not going to be able to find you.
What stops small businesses from getting started? Knowing where to begin. Endless social media platforms like Facebook, Pinterest, Instagram, and Twitter make it seem like getting online is a massive undertaking. Then, there's all the complication with designing and optimizing a website.
If you're running a small business and you want to take your first steps into online marketing, start small. While social media is great, a website should be your first move. It's really is your virtual business card—the new Yellow Pages directory listing that ensures your store can be found.
Fortunately, creating a website is no longer a daunting task. Today, there are a plethora of tools and sites to make it as painless as possible. Here's our quick and simple guide for getting your first website up and running in no time, as well as the top reasons for not putting it off another minute.
Creating a website can be accomplished in a matter of days
In the most basic regard, launching a website can be accomplished in three essential steps:
Registering a domain name
Choosing a website builder
Writing copy
The amount of time you spend on any of these three steps can take as short or as long as you want. To simplify the process, here are a few shortcuts to make it as straightforward as possible.
Speed up your domain name selection
Your domain is the website address that your customers will type into their search engine address bar to find you. Creating that address is an important first move. After all, it will be the first impression that your customers have of your business online. Your domain name is your brand, it is how customers identify and recognize you. Small businesses that are new to the internet will spend a lot of time on this step.
Why would this step take ages? Because with more than 1 billion websites on the internet, competition for domain names is intense. As a result, finding an available web address that represents your brand and is both short and memorable can take an incredibly long time. Since this is how customers know you, businesses have even gone back and changed their business name to match their domain name when it became more widely recognized. You really want to get this step right before launching your site.
A great way to avoid the frustration of finding available domain names is by taking advantage of new general domain extensions that have created thousands of new opportunities for businesses to get the web address they are looking for. A domain extension is what you see to the right of the dot - .com, .us, .biz, etc. By testing different domain extensions, such as ".us" with your business name, you'll be surprised to see several more options that may even help brand your business at a category level. The .us domain is the online destination for everyone with a dream, idea or business made for the USA. And there are many more available that could offer an ideal match with your business name.
Savvy business owners know that the best domain names are your company name. Here are a few tips to keep in mind:
Keep it short: Your customers need to type your domain name into the search bar, so make it easy to remember.
Avoid special characters and numbers: Hyphens (-) are not user-friendly. People are more likely to remember and type in your domain name without them, which could take users to a competitor's site. Also, if you have a number in your business name, is it spelled out or numeric? This can cause confusion for users so it is better to avoid altogether.
Opt for capitalization to distinguish between words. For example, try NicholasCoffee.us or NinosBakery.us.
Make it intuitive: When customers see your web address they should be able to make a good guess about what you do. This increases relevancy when people see your domain online, and it increases the likelihood of customers clicking to your website.
Get the complete domain name checklist here
Choose a website builder in minutes
Once you've got a great domain name, the next step is building your website. Don't have the budget for a design firm or professional web developer? Fortunately, it has never been easier to set up a professional-looking website that's customized to your business's unique look using an easy online site builder. Plus, you don't need to spend thousands of dollars. Services start at $8 per month.
The past few years, the market for these online site builders has exploded, which means that there is a vast array of options to choose from. Rather than spending days comparing each brand's pros and cons, take a shortcut by using PC Mag's "Best Website Builders of 2017" comparison grid. (Just a side note: If you're planning on selling your goods online, you'll want to choose a company that provides a shopping cart service, which isn't covered in PC Mag's grid.)
Sign up with your favorite site builder, select a template that best suits your company's style, and then add your new domain name on the backend. It's really that simple. But before you click "publish," there's one more step….
Write your copy and add content…quickly?
With over 70% of total internet time spent on mobile devices in the US, be sure to make it as easy as possible for people to find your store on the go.
Download our starter checklist for must-haves for any new website.
Most people don't consider themselves writers, so this step might take time. But don't let that stop your website from going live! If you've got writers block, or you just want to spend some time crafting the perfect message, you can still publish a website with a single "splash" page.
Basically, this page will function like an online brochure, listing important business details like your contact information, business hours, company specialties, and anything else that your customers really need to know.
Website builders enable you to turn off or on as many pages as you need, so you don't have to have a fully complete and robust site to get something online. Just add your logo or a photo of your physical storefront with a general description of your goods and services and you're good to go. You can add, edit and publish additional content as time permits.
An important note to remember is that while most site builders will prompt you for this information, be sure that if you have a physical store address you include it on every page of your website. The easiest way to accomplish this is by tying your address into the website's "footer." Avoid a fancy image or design work here. You want to use basic text so that search engines can easily read and index your location. This also gives users an address to click, or copy and paste, into map navigation apps on their mobile devices. With over 70% of total internet time spent on mobile devices in the US, be sure to make it as easy as possible for people to find your store on the go.
Why your business really needs a website
There are many compelling reasons for getting online as soon as possible. We hope these inspire you to take action fast.
1) Help customers find your business
Phonebooks are disappearing. Basically, if you're not online you're invisible to a large portion of the population. You're also missing out on a large chunk of new business. According to a Google research study, 50% of consumers who conduct a local search on their smartphone visit a store within a day, and 18% of those searches lead to a purchase within a day.
2) Be accessible 24/7
The internet never sleeps, which makes your website a virtual 24-hour storefront. Both existing and potential customers can find the information they need, like business hours and maps, anytime they're looking. No one wants to wait to call you during business hours anymore. Over 90% of people who use a mobile device for research go on to make a purchase.
3) Compete with your peers
Even though you might not have the budget to advertise your business, potential customers are online all day every day searching for what you sell. Once you launch your new website, it won't appear in Google searches overnight. (It takes time for the search engines to index your website so that they can find you.) However, it will eventually help new customers discover you—and your online competitors won't get to keep all that new business to themselves.
4) Build trust in your brand
When you have an online presence, you give new customers a way to check you out. You also build trust. A few years ago, website company Weebly did a Google survey and found that 56% of consumers don't trust companies without a website. And if they don't trust you, they won't become your customers.
Let .US help you
Ready to launch your site? .US provides resources and tools to make building and promoting your website easy and successful. Take advantage of them today with a domain that conveys integrity, trust, quality and security: all building blocks of our nation.
Check availability for your .US domain now.