Drive Traffic To Your Website: A Beginner's Strategy For Gaining New Visitors Online
July 21 2021
Authored by: Kristin Johnson • 3 Minute Read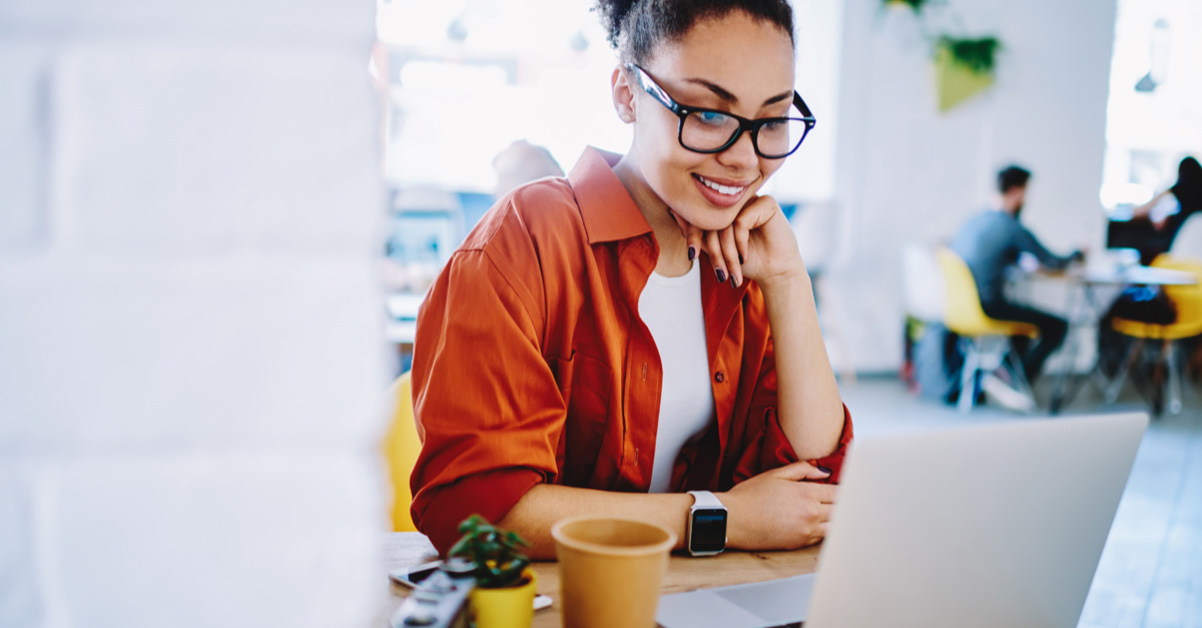 ---
Whether you're a first-time entrepreneur or a civic leader, you'll need a website to power your budding business or nonprofit. Your website is the most important tool you have. Think of it as your digital storefront, your online community and hub for reaching new followers.
But in order to build a successful website, your customers will need to be able to easily find it, and they will need to be able to navigate and use it.
Here are proven ways to drive traffic and potential customers to your newly launched website.
Search Engine Optimization (SEO): Keywords are the building blocks of SEO. Making sure your website headlines, meta descriptions and online ads contain the right words is crucial. It will ensure that your website will rank (and hopefully rank high) whenever a customer types your product or service in a search engine. (Get the SEO Basics eBook here to learn more).
Understand The Web Searcher's Intent: Effective keywords is just one aspect of SEO. A more holistic approach for building a successful SEO strategy is understanding how humans search for a given topic or product. This requires market research and really understanding your target audience, then adjusting your website's content to match the most relevant search queries.
The Right Domain: Your homepage, blogs, and product pages can have all the right keywords, but your domain must also have the right stuff. Make sure your domain exactly or closely matches your business name.
Avoid choosing domain names that are generic, confusing, difficult to spell or could be mixed up with your direct competitors. Just be mindful of all your URLs.
Prioritize User Experience (UX): In addition to stellar content, the UX must be appealing, easy to use and functional for the customer. Quality content might draw new customers to your website, but it is quality UX that will entice them to stay (and buy). Equally important, ensure your website is optimized for mobile users.
Blog Like A Boss: This is a great way to keep your website fresh and active year-round. Come up with a blogging schedule (daily, weekly, at least monthly--and be consistent) where you create new content relevant to your field or industry. This is a great way to showcase your expertise, share information about your business or any upcoming sales or events.
Leverage Social Media: Of course, the next step would be to share those blog posts via social media. The right social media strategy can generate leads but it requires patience--and some kind of strategy. Determine which social platforms make sense for your business. If you are an executive coach, set up a LinkedIn profile. If you're an arts and crafts company, Pinterest should not be overlooked. A fashion brand might want to have both a LinkedIn and Pinterest page, as well as a Facebook and Instagram account. Be sure your profile and appropriate posts link to your business website. Invest time in building an active and engaging social media presence. Use it to showcase product launches, sales, new blog posts, or any news about your organization. Think of it as a platform to grow a community and connect with customers. Download our Survival Guide to Social Media here.

Word Of Mouth: Tap your personal and professional networks. You don't have to push your product on acquaintances or those near and dear to you. Simply announce the launch of your site, and ask them for feedback and to spread the word should they hear of anyone in need of your product or service. You can even go the extra mile by offering a generous friends and family discount if you're eager to lock in your first series of sales as a new business.

Measure Everything: You should focus on experimenting with all of the above and, over time, get a sense of what is working and what isn't. You'll want to measure things like site visits, bounce rate, conversion rate and follows/likes on social media. Google Analytics, Hubspot and other software make tracking the first three metrics quite easy. As for social media, keep track of followers and likes, and what kind of content and imagery is striking a chord for your audience.