Crafting Your Online Identity: How to Choose the Perfect Domain Name
August 08 2023
Authored by: Kristin Johnson • 4 Minute Read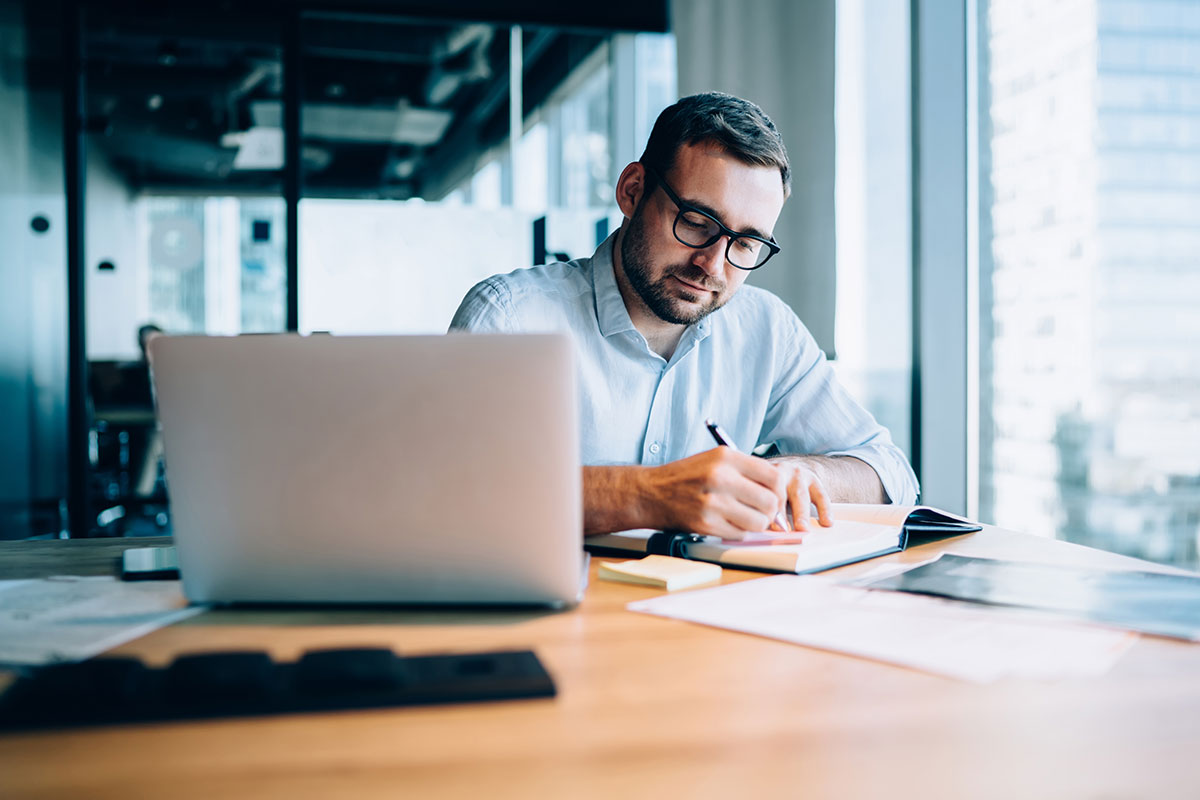 ---
Choosing a domain name is like naming a child. Okay, that might sound a bit dramatic, but when you think about it, a domain name is a declaration of identity, and it will certainly affect how people perceive your online presence. Additionally, a domain name is often the first thing a visitor sees when visiting your business's website. As such, you'll want to choose your business domain name with at least some of the same thought and care that goes into naming a child.
Feeling overwhelmed? Don't worry. Here are some tips to help you find just the right domain name for your business.

Start with your brand name. A domain name should reflect your brand identity and be unique to your business. The most obvious and ideal choice would be a domain name that includes your business name. It differentiates you from your competition and is easily identifiable.
If your first-choice domain is already taken, be sure to consider domain extension alternatives which offer greater availability and better chances of getting your "exact match" domain. Shorter is usually better when it comes to your business URL, so try to avoid adding unnecessary words to the beginning or ending of your brand in attempt to make a certain domain extension fit. Creating a short, relevant and memorable domain name is the most important step to ensuring your web address will stick with you as your business grows. For example, JustCupcakes.us might put you in a corner if you plan to expand with other sweet and savory offerings.
Keep it simple and memorable. Your domain name should be easy to remember and spell. Avoid using slang, hyphens, numbers, and special characters. This makes it difficult for fans to share and recommend your website. The goal is to make it as easy as possible for people to remember your site and instantly find you online.
Before you finalize anything, test it out. Ask people you trust to review it and note their reaction. Additionally, consider the following:
Pronunciation. How does it sound when spoken out loud? Is it easy to say?
Spelling. How does it actually read when written out? Remember there aren't spaces in domain names that help to differentiate words.
Confusing words. Drop words that are often misspelled or that have multiple spellings.
Acronyms. Unless your business is known by its acronym (such as AT&T or H&M), don't use acronyms.
Length. Keep domain names short (less than 70 characters), simple, and to the point. It's easier to remember, easier to use, and easier to share, and better for SEO.
Use relevant keywords. A domain name that includes relevant keywords helps explain what your business is about, differentiates you from competition, and improves a site's searchability. That said, don't go overboard. Too many keywords are difficult to remember and make a site appear spammy. This can hurt your SEO ranking and actually turn people away from clicking on your site.
Consider the domain extension. There are many domain extensions available, such as .com, .net, .org, .co, .io, and more. The most commonly used extension is .com, but choose the extension that's best suited to your business and target audience. For example, you might use .org if you're a nonprofit organization, and .us if you are a small business owner in the United States.
There are services that allow you to buy multiple extensions and redirect them to your main site. This reduces the likelihood of competitors buying similar domain names. For similar reasons you might also consider buying domain names that are slightly misspelled from the one you choose and redirect those to your site as well.
Research the domain name's history. Backlink checkers like Ahrefs, SEMrush or SimilarWeb can show whether a domain name has ever been associated with another entity. If it has, and you wish to still use the domain name, you'll want to double check that any backlinks are properly disconnected on search engines to preserve your site's authority. You can contact the site's administrator to remove any unwanted links.
Confirm its availability. Lastly, before you complete anything, double check to be sure the domain name doesn't infringe on any trademarks. You don't want to get into any legal trouble or confuse your customers by using a name that belongs to or is too similar to someone else.
Increasing web traffic begins with having a solid domain name. Don't just register the first thing that pops into your head. You don't want to regret your choice later on or have to go through the hassle of changing it. Like naming a child, you'll want your domain name to be something you'll be proud to use for years to come. So, take the time to carefully choose a domain name that reflects your brand identity and helps your business stand out online.