Connect, Learn and Stay Secure Online - Resources for the Entire Community
April 22 2020
Authored by: Dustin Loup • 6 Minute Read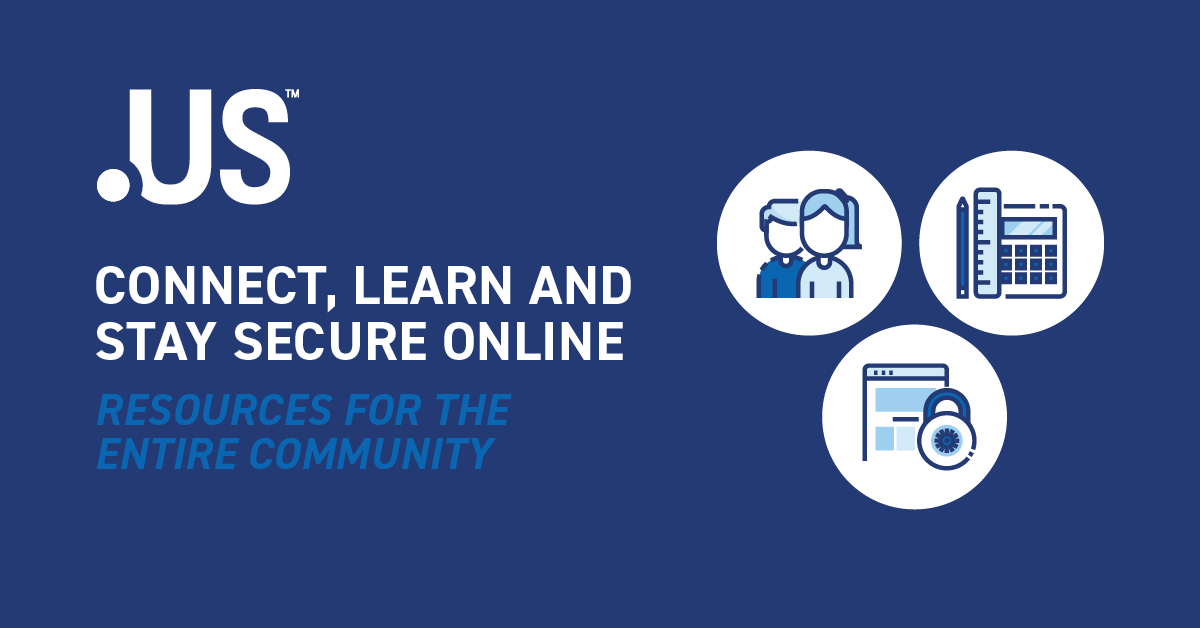 ---
The COVID-19 crisis has brought much of the world to a grinding halt. During this time, we are all making collective sacrifices that will have lasting impacts on our society and economy, in hopes of limiting the impact on the health and lives of our fellow humans. However, as the majority of us do our part by staying home, our heroes in the healthcare system, emergency response, supply chain and other essential services work tirelessly to ensure that our needs are met. Before continuing with this post, We would like to express our sincerest thanks to those who are putting themselves at risk to make all of this happen.
In addition to the people providing these essential services, the Internet has been indispensable in keeping the world running. While everything has quieted down, data centers are humming as loud as ever as undersea and underground cables carry our online orders to restaurants, connect us by video to our loved ones, and connect students to their remote classrooms.
As the critical nature of the Internet has come into full view, there has been increased recognition of the importance of being able to reliably, affordably and safely utilize the Internet. First and foremost, this requires access to affordable and robust Internet service, along with devices that make it useful. Additionally, there needs to be a renewed digital literacy effort focused not just on learning the basics of critical technologies but also on ensuring that all users know how to stay safe and secure as we live more of our lives online. From the user searching for COVID-19 updates, the student joining remote classrooms, to the remotely distributed workplace, there are many resources out there that will help ensure that you are able to get and stay connected in a safe, secure and productive way.
In this post, we've collected a variety of resources that may be helpful for you and/or your community. These resources cover everything from aspects of digital inclusion to tips on how to work productively from home.
Getting Connected to the Internet
Understanding the importance of being connected while we stay home, numerous internet service providers, large and small, have taken a variety of steps to help get people connected. The National Digital Inclusion Alliance (NDIA) maintains an up-to-date list of the latest offerings for free and low-cost Internet plans.

Computers for students, nonprofits
An Internet connection is the basic foundation, but people need devices in order to utilize the Internet. This is especially true as locations such as schools and libraries close, which often have computers available for students or community members to use. There are many existing and new efforts to ensure that devices are available for students that are learning from home. In most cases, these efforts are being spearheaded by local governments, school districts, and nonprofits. PCs for People is a great example of an organization that is carrying out this work on a nationwide scale. They provide affordable computers and low-cost mobile internet solutions to eligible individuals and nonprofits.
Digital Literacy
In addition to being connected and having a device, a solid understanding and technology skill set is critical to fully take advantage of the internet. These include basic computer, software skills and media literacy.
Computer and Software Skills
Media Literacy
Staying Safe and Secure
Whether your child is getting an education online, you're performing your job from home, or you're video chatting with your parents about their recent telehealth appointment, the importance for security online has never been more evident. It is important to be vigilant online, avoiding scams, phishing attacks and other risks.
Working from Home
While we are staying at home and practicing social distancing, many still have responsibilities for their job that need to be performed at home. For individuals that have not experienced this before, or teams that did not have a system in place to accommodate this, there is certainly a learning curve. In addition to the security issues, there are many other factors to consider such as productivity, social dynamics, and much more. These are just a few of the countless resources available to guide you in this process.
Continuing Learning Online
In addition to adjusting to the new normal, many parents are working hard to ensure that their kids are able to continue learning even while schools are closed across the country. To further complicate things, schools face a variety of challenges and are forced to respond in different ways. To help navigate this, there are many helpful resources available, regardless of the specific circumstances one faces.