Comment Period Open on usTLD Privacy Service Recommendation
March 03 2021
Authored by: Kristin Johnson • 1 Minute Read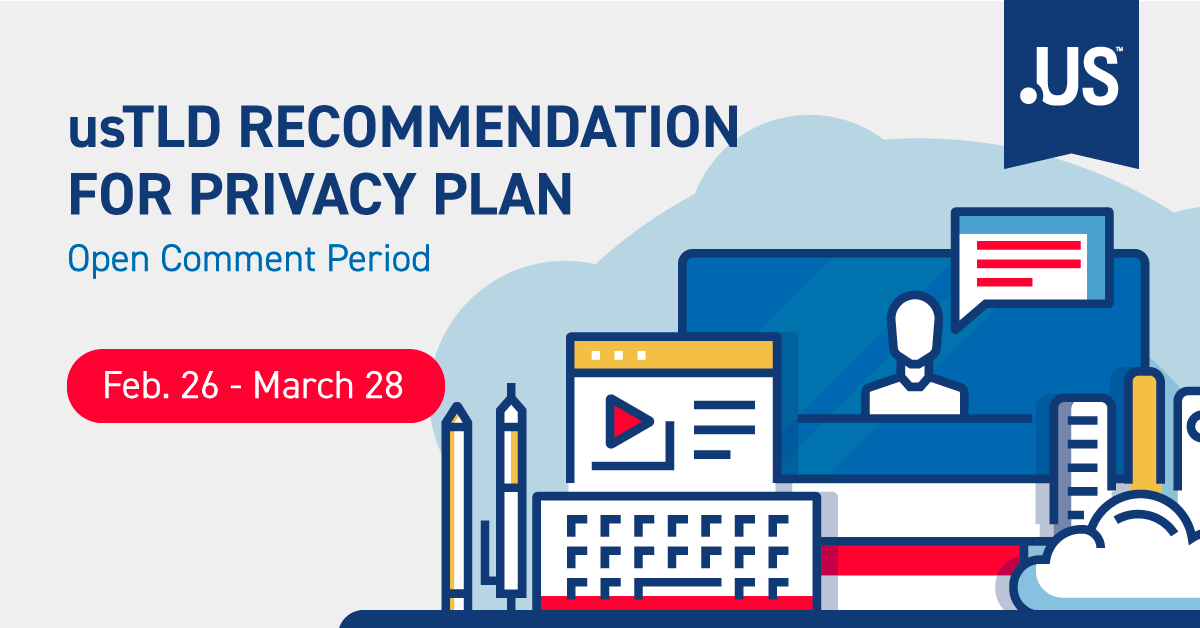 ---
The usTLD Stakeholder Council ("Council") and Registry Services LLC, the Administrator for the usTLD, seek public comment on the Council's statement of usTLD Recommendation for Privacy Policies that call for privacy services to be allowed for .US domain name registrants.
In 2020, the Council produced and approved a statement of continued support for the adoption of a usTLD Privacy Service Plan. This statement of support will be submitted to Registry Services, LLC, with the intent to submit to the Department of Commerce following a review of the results of this public comment period.
usTLD Recommendation for Privacy Policies
Further details and background can be found on the comment page and comments can be provided through March 28, 2021 by emailing stakeholders@about.us.