5 Marketing Resolutions to Make in 2023
January 09 2023
Authored by: Kristin Johnson • 3 Minute Read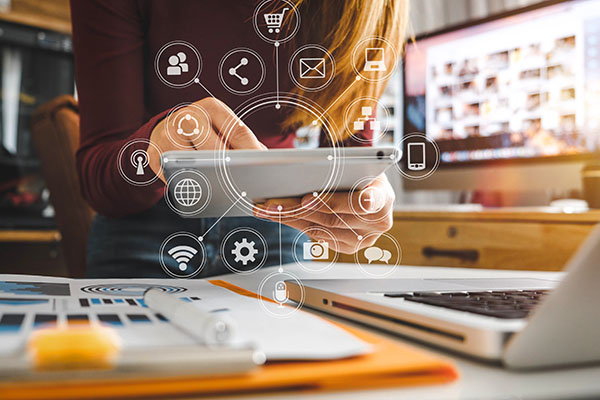 ---
As you approach the launch of a new project, offering a new service, or just a new season, it can be easy to focus on a new marketing campaign as the key to getting business in the door.
But improving your daily marketing approach can add a tremendous amount of value to growing your business – it can elevate your brand, establish yourself as an expert in your field, and get your name at the forefront of peoples' minds when it comes time to buy whatever it is you sell.
As the new year approaches, now is a great time to reassess your marketing strategy. To help, here are a few resolutions to set you up for success in 2023 and beyond:
Optimize your website for search engines
SEO, or search engine optimization, is a key part of a successful marketing strategy. SEO is the practice of optimizing your website's content to bump it up higher and higher in search results – so when someone Googles "car repair near me," mechanic shops with the best SEO are going to appear higher in that list.
Optimization includes using keywords, improving your site's individual URLs, embracing metadata, publishing blog posts and more. You can find more tips for improving SEO here.
Integrate your marketing strategy
When you're managing multiple marketing channels, it's important to remember that they're all part of a marketing system that works together – not separate silos. While what works in an email isn't likely to work on Instagram, and what works on Instagram may not work on Facebook, they must still work together. Take a step back and consider how each of your channels might enhance each other, where you have opportunities for cross promotion, and if there are any places where you're overlapping content when you shouldn't.
Test new strategies
Marketing is a mix of a number of disciplines, including psychology, communications and design. And sometimes those disciplines are going to lend themselves to very different marketing strategies. Some are going to be better than others, but you might not know which without testing. Consider testing new strategies and concepts within segmented audiences – that might mean showing one half of your audience one version of an ad, while another segment sees another. Or it might mean testing out a new marketing campaign on a small segment of your audience so you can gain feedback, analyze data, and make adjustments before launching it to everyone.
Consider the value your content has to potential customers
Here's a simple exercise: Think about the last time someone mentioned a brand to you in passing. Do you remember the name? Are you motivated to buy it?
Now, consider a friend who shows you something new and how it has fixed a problem in their life, or added something to their everyday experience. Are you more likely to remember that? Are you motivated to buy it?
Think of those two examples as the difference between an advertisement and meaningful content. Say you sell cleaning products – are consumers more likely to engage with an ad for your products, or a video of tips and tricks to help them clean up after their holiday guests have finally gone home? The ad is fleeting, while the video gives an immediate benefit – something they may want to execute now, with your product in hand – and establishes you as an expert, here to help them.
Embrace change and trends
Some of the most recent viral posts have come from brands who joined in on a hashtag, a meme or another trend that made them a little more relatable. Consider jumping in on a new trend when you see it – not only might it help you grab your own moment in the spotlight, participation can boost your overall visibility on social media apps, it may earn you a few more new followers than usual.
Marketing is changing every day, from the mediums we use, to the tactics we employ. Keeping up can be hard! But you don't have to reinvent the wheel each time you have something to sell – maintaining a steady rise and taking the time to connect with your prospective customers is a continuous endeavor that gives you opportunities to grow with each step.