Small Business Cyber Security Tips: Understanding the Basics
October 01 2021
Authored by: Kristin Johnson • 3 Minute Read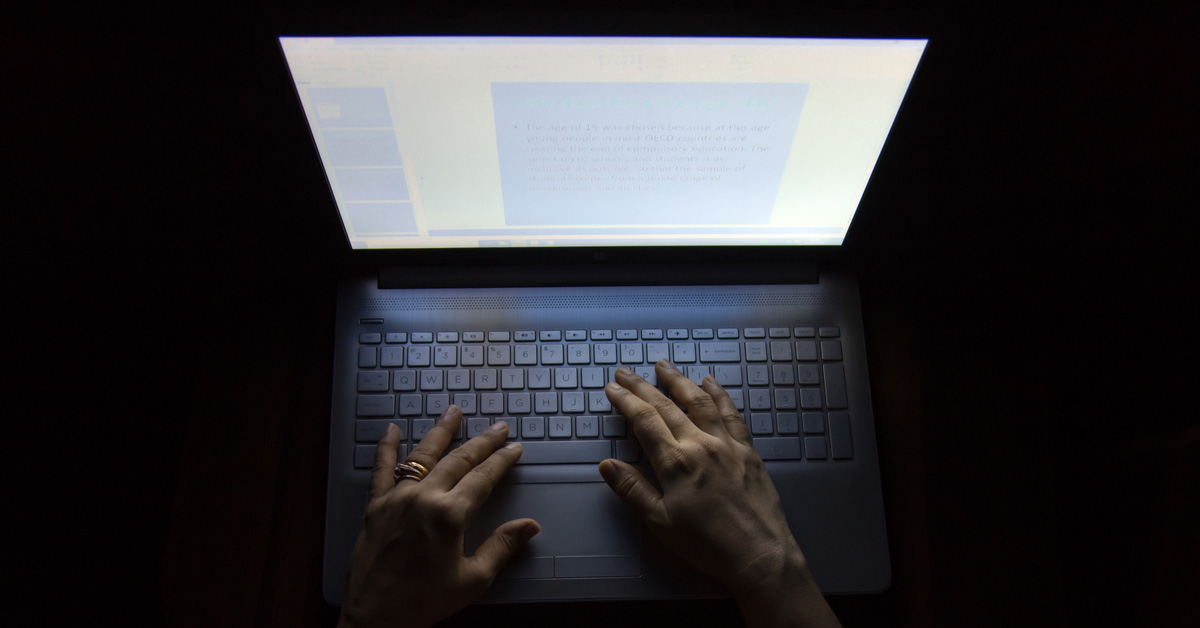 ---
Small business owners need to safeguard their companies against cybersecurity threats the same way they would protect their business against any other threat that might be enough to shutter their doors. The US National Cyber Security Alliance reports an estimated 60% of small companies go out of business within just six months of a cyberattack.
Also, the National Cybersecurity Alliance reports that many small to medium-sized businesses (SMBs) mistakenly believe that their data is not valuable and that, in turn, they are unlikely to be the target of a cyberattack. Unfortunately, 28% of cyberattacks involve small businesses. So the first thing to understand as an entrepreneur is that all data is valuable, including yours.
Before learning about the ways to safeguard your business you must first understand the most common types of threats:
Email compromises, or phishing, is usually the chaotic result of when an employee opens an e-mail and clicks on an unsuspecting malware-infected link. Oftentimes the attack comes as a fake e-mail from

This gives a hacker access to the company's network and enables them to implement an attack. The attack might take the form of a spoof email from a senior executive, the CFO, or CEO, for example, to someone else in the company authorizing a payment.
An even more deadly attack is a ransomware attack, which involves an attacker encrypting mission-critical and sensitive data preventing the company from operating unless the company pays a ransom to decrypt the data. Ransomware attacks may involve companies paying twice to decrypt the data and prevent it from being released on social media.
Business owners can reduce the risk of becoming a victim of cyberthreats by doing the following:
Embed a cyber-aware culture from the top down. Ninety-one percent of all company breaches come from e-mail scams and phishing. While email security tools can provide a first line of defense against phishing, the best way to prevent a security breach is to train employees on how to identify such scams and to update passwords frequently. Hold all employees accountable and treat cybersecurity as a workplace issue, rather than just an IT issue. Remind them that they are the key to preventing a cyberattack within your organization, and the importance of questioning the legitimacy of every e-mail that lands in their inbox.


Ensure the basic technical steps are in place. This includes patching and updating systems including VPN and home systems for remote workers. Research the best security software that provides tools for identifying and detecting possible threats.


Routinely assess your cybersecurity vulnerability points. Identify what data, information, and systems are the crown jewels and protect access to them rigorously. The SBA lists a few government tools you can use for your cybersecurity risk assessment:

-Federal Communications Commission (FCC) Planning Tool: The FCC offers a cybersecurity planning tool to help you build a strategy based on your unique business needs.
-Cyber Resilience Review: The Department of Homeland Security's (DHS) Cyber Resilience Review is a non-technical assessment to evaluate operational resilience and cybersecurity practices.
-Cyber Hygiene Vulnerability Scanning: DHS also offers free cyber hygiene vulnerability scanning for small businesses.
Cyber criminals are unfortunately evolving and getting smarter, so it is up to you, the business owner, to secure a wide range of security tools, with routine vulnerability assessments and employee training sessions in place. These simple measures can go a long way to safeguarding your precious data.