Small Business Content Marketing 101
March 17 2021
Authored by: Kristin Johnson • 3 Minute Read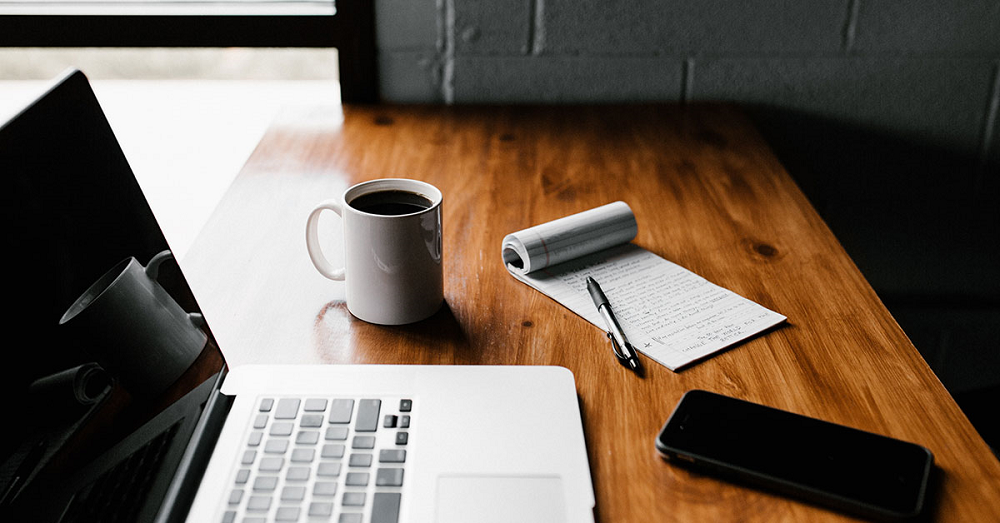 ---
From every social media post to the welcoming sentences emblazoned across your small business website, you want to make sure that your company is creating content that accomplishes goals and drives results. But what should content marketing mean to small businesses?
"Companies of all sizes should always aim to engage their prospects through their marketing, not solely peddle their products or services," says Becky Ruyle, Vice President of Marketing at Influence & Co., a content marketing firm.

In other words, content marketing allows businesses to tell their story, educate their audience, and position themselves as the go-to expert in their space — all while amplifying other marketing efforts.
While Ruyle specializes in helping companies ranging from venture-backed startups to Fortune 500 brands, she says small businesses and young companies can still build a name for themselves by investing in content marketing.
So how should a small business get started with content marketing? Here's a starter's roadmap:

Write helpful, engaging content, and publish it on your blog.
Publishing high-quality content on your website that educates your target audience and answers their questions will position your business as a helpful company that is attentive to customer service and an industry leader. Quality blog content can also position you as the founder and owner of your business as a subject-matter expert. This can have lasting benefits on your career.

Plus, if you infuse that quality content with keywords your audience is searching for — in a natural way — you can improve your website's visibility in search results.

Create resources that you can gate on your website to capture leads.

Speaking of subject-matter experts, whitepapers, checklists, and guides are valuable resources that can help your audience learn more about your industry, company, and services. Whitepapers can provide valuable in-depth content, and checklists and guides can break down a complex process or subject.

You don't need to be a big firm to create these resources. A corner cafe can easily create a branded guide for purchasing ethically-sourced coffee beans. A local nonprofit can easily create a report on a pressing community issue. Be creative!


Let the small business marketing research begin.

And when you place these types of content behind a contact form, you can capture your leads' information so you can engage with them further, be it to alert them about a sale/deal, product launch, fundraiser, etc.

Send personalized, relevant emails to your leads.

After your audience members trade their contact information for your valuable gated content, you have the opportunity to nurture them toward a sale. You can create email drip campaigns within your marketing automation system so that your leads receive a relevant sequence of emails after downloading a piece of your gated content.

These emails can provide further context around the gated resource, additional education around your industry, and eventually more information on doing business with your company.

As you create these emails, just be sure that each has one call to action that leads recipients back to your website to engage with you further or prompts them to schedule a call.

Don't stop with the written word.

Our smartphones have become great tools for recording high-definition quality video, so consider posting an instructional video to your website and/or social media channel. Give locals a video tour of your new brick-and-mortar. Again, get creative as video has become a dominant digital medium and an effective way to keep people engaged.

Bring your content to social media.

While these blogs, whitepapers and videos will result in a dazzling business website, you must also think of larger distribution. In addition to e-mail campaigns and keywords, look to social media as a great (and usually free) vehicle for sharing your small business content. Repurpose your web content for social media to draw more eyes (and potential visitors) to your content-rich website.

As you deploy this small business marketing strategy, says Ruyle, the underlying theme should be creating meaningful content for your customers and followers. Publishing and sharing relevant and helpful content will surely set your business apart from competitors.