How To Build A Successful E-Commerce Site
February 23 2021
Authored by: Kristin Johnson • 4 Minute Read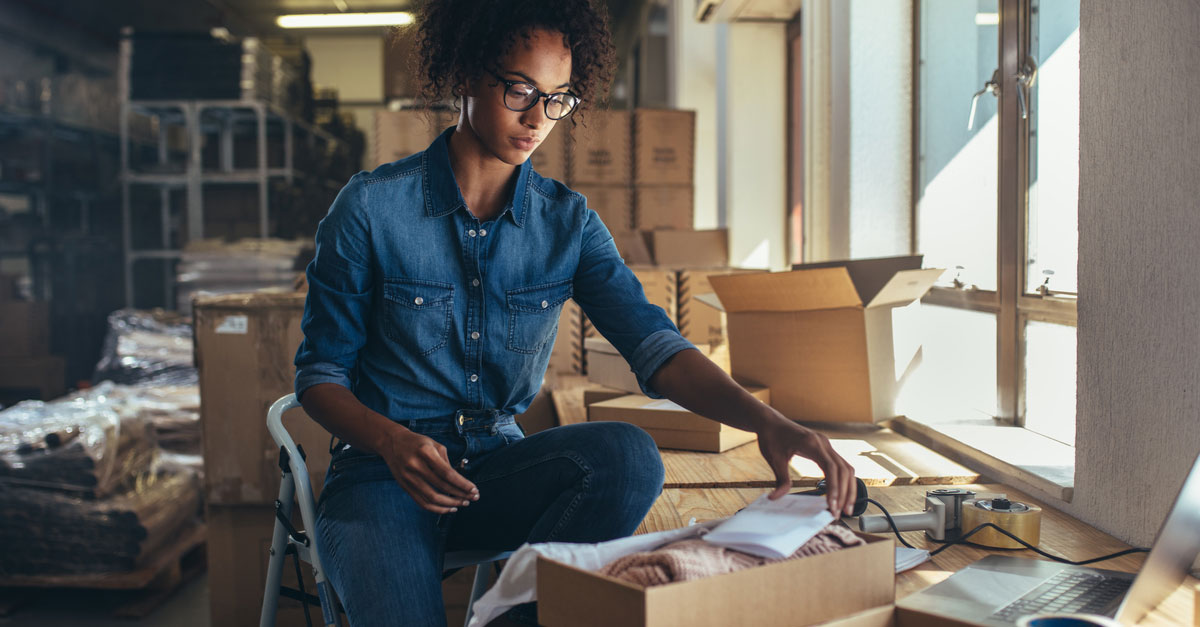 ---
Whether you're running a contemporary art and t-shirt website like Thirteenth Floor, or a charming boutique like The Webster, if you haven't already brought your brick-n-mortar store online you are missing out. Thanks to templates and ecommerce packages, bringing your physical footprint online has never been easier.
Crystal Johnson-Haylett, MBA, has worked as a Digital Marketing Manager at big companies like Disney and Danone. But when it comes to learning the art of building a successful online shop, she says the best lessons came from launching her very own business, including a footwear brand and an accessories line that eventually grew to a $2 million brand. Here, she outlines the top components of a successful e-commerce site.
1. Great website design is a must. In addition to beautiful website aesthetics (which includes typography, thematic color, and layout). Johnson-Hayzlett says to think of a vibrant and attractive display of the products you sell.
For instance, The Webster in Bal Harbour, Florida, has a homepage that conveys the home, clothing and beauty brand's feminine aesthetics, but more importantly, the site is well-organized and easy to navigate.
Also, make sure your finished product on desktop translates well to a good mobile version of your site. Keep your mobile version clean and simple with clear links and call to action buttons.
2. Ensure your checkout cart functions easily on mobile. With a cart abandonment rate of 75.6% on average, make sure to present an easy and fast checkout process where e-commerce payment should allow buyers to buy quickly and directly from the page of their product, without having to redirect them to another site or landing page.
3. Offer multiple payment options. This is very important for an easy checkout process and better customer experience, especially if online payments may vary from locally to globally. Some countries prefer to use credit cards for online payments, while some others prefer digital payment systems like PayPal, so having multiple payment options is crucial for success.
For instance, Thirteenth Floor in Akron, Ohio, not only operates a clean site that jives with its black and white-themed prints for sale, but lets the shopper know they accept multiple payment systems, including traditional cards like American Express and Mastercard. In addition to newer systems like Apple Pay and Google Pay, they are also open to international payment brands like JCB in Japan and Elo in Brazil.
4. Don't leave your URL for last. The domain name for your e-commerce shop is just as important (arguably more!) as your website design. In order to boost brand recall, increase site traffic and improve memorability, you need to find a short and relevant domain name. Relevancy is key and the shorter the better. Consider alternative domain endings, like .us, to help open more available options. A well-crafted URL will tell customers who you are and what you do in an instant. Choose a domain name that will stand the test of time, and opt for something as unique as you!
5. Stay on top of SEO and social media trends. SEO stands for Search Engine Optimization. Taking the time to ensure your website is well optimized can increase its visibility in the highly cluttered and competitive world of search engine rankings. "It doesn't matter how beautiful your new website is, if search engines can't find it then your customers won't find you," says Johnson-Hayzlett.
6. Make sure buyers have a personalized shopping experience. From Johnson-Hayzlett's experience as an e-commerce entrepreneur, many buyers only engage with personalized messaging. It's known that great content and messaging boosts customer lifetime value and customer retention. So from customer service responses to e-mails, make sure you're speaking to the individual customer.
7. Your e-commerce should be about more than a transaction. While the ultimate goal is to create a site that leads to online purchases, you also want to make sure it isn't just a platform for pushing products. Being the founder of a brand should give you some expertise in a given subject, be it art, sustainability or home improvement. So use your site as an opportunity to blog like a boss and connect with customers on another level. Start by sharing your knowledge and skills in a specific topic, as well as the mission of your small business.