An Intro to HTTP to HTTPs, and How to Make the Change
February 17 2021
Authored by: Kristin Johnson • 2 Minute Read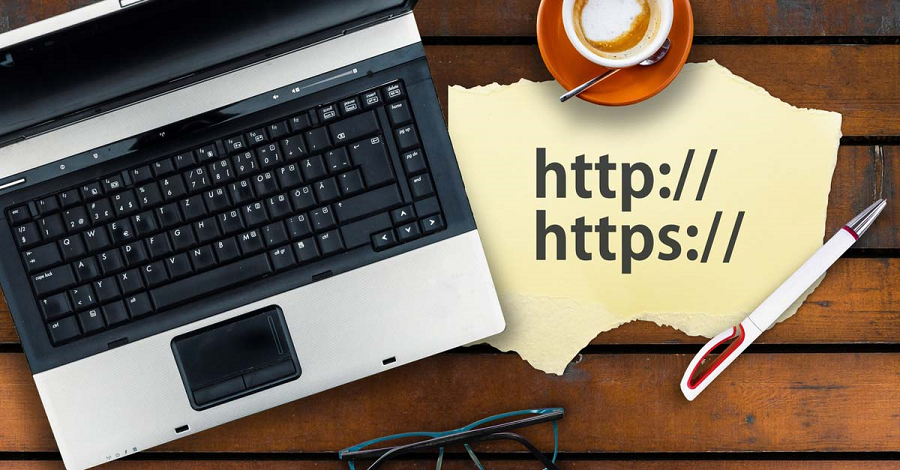 ---
What's HTTP, and why should small business owners care?
Whenever you're surfing the Internet, you'll notice these four letters before every website address. Think of HTTP (which stands hypertext transfer protocol) as a means for websites to operate and communicate across the World Wide Web.
HTTPS (which stands for hypertext transfer protocol secure) is also widely used. The S tacked to the end means that the website, and information displayed on the website, is secure. It is encoded in a way that will keep information entered on the website safe from a hacker. So if you're a bank, credit card company, as well as an online store or a restaurant with an online delivery option, HTTPS will keep your customer's account or payment information secure. It is powered by an SSL (secure socket layer) Certificate, which is security technology that creates a secure connection between a web server and browser.
While HTTPS has been around since 1995, Google is a big reason it's become widespread and the default option for most websites today. In 2014 the search giant moved its domain-specific websites to the HTTPS encryption, touting the additional security it offered, and in turn other websites had to follow suit. Sites that did not follow suit likely got flagged by Google as less secure, and will as a result rank lower in search results. So in addition to security, going the HTTPS route by activating and installing an SSL Certificate improves rankings, and builds trust and legitimacy on the web.
If you're setting up your site for the first time, most websites will default to this setting on their own. But if you're a small business in need of an HTTPS update, there are four main steps to take.
Purchase an SSL Certificate which is installed on web servers in order to activate secure connections. Reach out to your hosting company to buy an SSL Certificate; as professionals they can properly activate and install it on your server.
Install your SSL certificate on your website's hosting account. Have your hosting company install the SSL Certificate. They will have to import the certificate into the hosting environment.
Before going live with HTTPS, do a quick scan of all internal linking. Make sure that any internal website links are changed from HTTP to HTTPS so they do not lead to error pages after you make the official switch to HTTPS. Going live with links that mix HTTP and HTTPS will turn customers away and hurt SEO.
Set up 301 redirects from HTTP to HTTPS. This alerts search engines that your site's address has changed and that they will need to index your site under the new HTTPS protocol. Now anyone who has previously bookmarked your site as an unsecure HTTP will now be redirected to the correct and secure HTTPS address. This can either be done via a CMS plugin or manually.
If you happen to be a tech-savvy business owner, then you can handle this process from beginning to end. If not, rely on your web hosting company to handle this technical transition. But like any smart entrepreneur, be proactive in understanding the business decision and make sure you have all the details of what's included in the package. Ensure that all of the four steps outlined above are included, and perhaps any troubleshooting, should any issues arise.